Not so long ago, the status of "celebrity" would only be attributed to royalty. Today, thanks to mass and social media people are dubbed as "celebrity" for many different reasons, whether it be an ability to hit a small white ball, like Tiger Woods, vividly portray a character like Johnny Depp, or … just because … in the case of Kim Kardashian.
The homes of those celebrities who earn considerable income are constantly in the spotlight, many members of the public incredibly curious as to how "the other half live".
So many of these homes resemble palaces that even the richest of monarchs in the past could imagine possible. Take a look behind the paparazzi curtain at a small selection of recent celebrity homes on the market.
Prince
The stunning Caribbean mansion, once enjoyed by the late singer Prince as a holiday home, boasts almost 1000 square metres of residence, 10 bedrooms, 10 bathrooms, and of course a signature purple driveway.
Located on the Providenciales, once voted the world's best island, renowned for its crystal clear waters, white sands and exclusive properties, the home is positioned between two peninsulas on the island, and features breathtaking views of the Atlantic Ocean from many of its rooms and entertainment areas.
Also in the package is a pool, tennis court, tropical gardens, and a 60-metre long boat dock, a two-storey guesthouse and private access to two separate beaches.
This holiday home is where Prince relaxed when away from his permanent home in suburban Minneapolis, Minnesota.
Sale price: $US12 million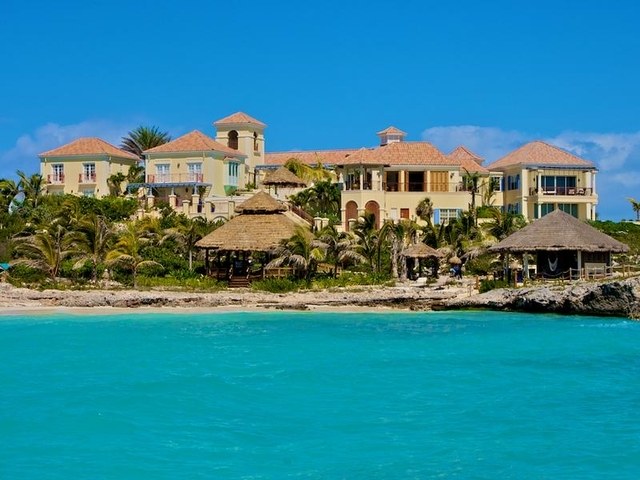 Uma Thurman
Uma Thurman's New York apartment owes its higher-than-average price tag to a key. The key opens the gate into the ultra-private Gramercy Park.
Originally built in 1833, and unchanged for the past 80 years, the eight hectare Gramercy Park is one of two private parks in New York City, accessible only by the owners of the exclusive apartments within.
Uma Thurman brought into the park 15 years ago when married to Ethan Hawke, spending around $2.65 million on renovations on this apartment, and then adding another one-bedroom for $1.55 million.
The five-bedroom duplex Ms Thurman is selling includes an entry gallery, an elegant staircase, a corner living room with a wood-burning fireplace, library and formal dining room. Open the French doors, and enjoy dinner with friends in a magnificent dining terrace with views across the Park.
Sale price: $US6.25 million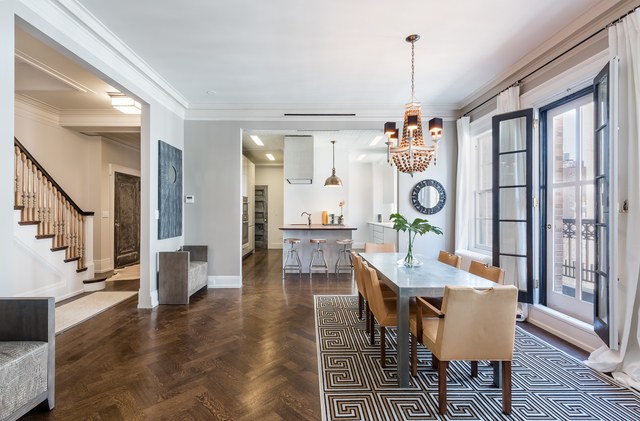 Keith Richards
It looks more like a doctor's surgery than a rock star's pad, but that's Keith Richards. He is one part international rock star-guitarist, strutting the stage with the Rolling Stones, and one part English gentleman, prim and proper.
Located in the heart of Greenwich Village, the penthouse in the landmark, art-deco One Fifth Avenue Building is stylistically a universe away from a Rolling Stones concert.
With a creamy, white palette throughout, the property originally combined three separate apartments to create a 268 square metre residence, complete with three balconies and four bedrooms, each with its on ensuite.
Previous residents of the apartment were Tim Burton and Brian De Palma.
Sale price: $US12.2 million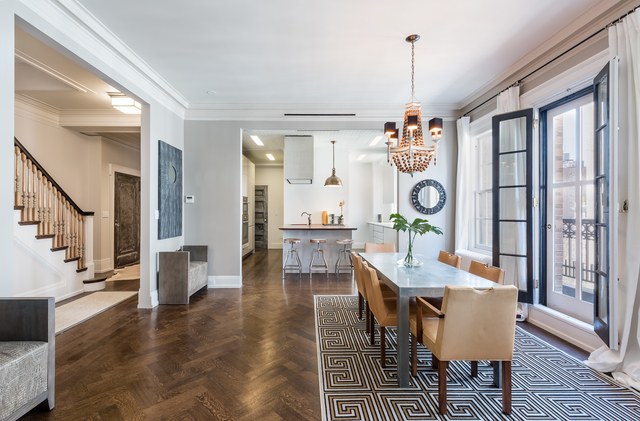 John McEnroe
"You must be kidding!" – back in the day, this was a typical John McEnroe outburst to an unsuspecting referee or match official. The same may occur when you learn that John McEnroe's house in Southampton, New York is located on Squabble Lane!
The on-site tennis court, surrounded by peaceful landscape and birds singing is a stark contrast to where Mr McEnroe spent his glory days, playing before packed out stadiums. The home sits on an exclusive enclave of just a handful of residents, all with private beach access.
Built in 1996, the eight-bedroom/seven-bathroom home with separate private wings, is on almost a hectare of its only land, and is a traditional shingled cottage, with vaulted ceilings, a formal dining room, a library, and an office.
And to cool down after a hard, fast game of tennis, there's always the pool.
Sale price: $US14.5 million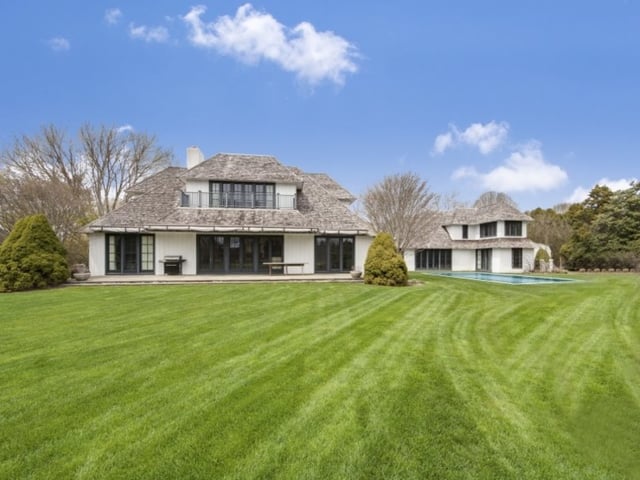 Adam Levine
With a baby on the way, even the most generous of one-bedroom apartments wouldn't suit. In preparing for their new arrival, Adam Levine (front man for Maroon 5), and model wife Behati Prinsloo knew at least one extra bedroom was needed. So, they put their Manhattan apartment on the market.
Located in prime downtown Soho, within an early-1900s cast-iron building, the loft apartment features an open-aired layout with soaring four-metre ceilings, and similarly high windows.
A few dozen guests could easily be entertained in the living room, complete with open kitchen, breakfast bar and black granite countertops. The industrial exposed-brick, hardwood flooring and cobbled streets outside give the apartment a warm, retro-urban feel.
Sale price: $US5.5 million