If you've ever dreamed of buying your own little slice of Phuket, now may be the best time. The luxury real estate market in Phuket is currently booming according to Luxury Property Specialist, Waller from Realty International Property.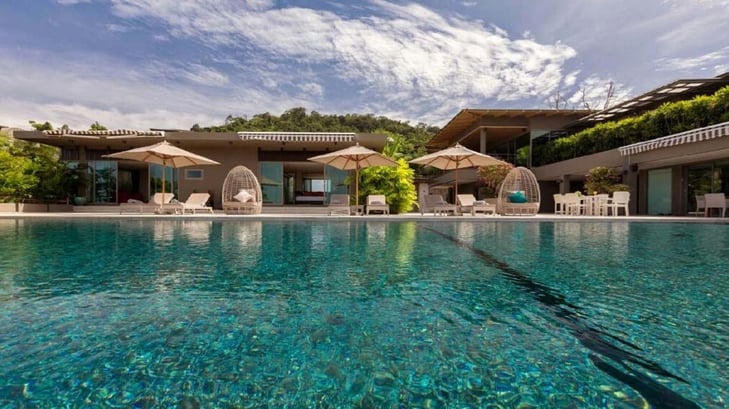 "Not only in Phuket but I would say for the whole of Thailand. Big developers and hoteliers like Sheraton, Best Western and Wyndam have already established their presence here on the island. They know the business of luxury property here is going to do well" says Waller.
Waller has been advising clients that now is the time to buy as prices in the luxury property market are expected to rise.
"We are telling everybody that now is the fantastic time to buy, because anytime soon properties here in Phuket will shoot up! Even outside of the luxury property market, we expect prices will increase as the population on the island is growing so rapidly."
Almost all of the clients interested in either investing in or vacationing in luxury spots on the island are typically not local, with a recent increase in foreign buyers interested in holiday homes and investments.
"That's the plus side of owning a truly beautiful Phuket property, you can use it for your own personal escape but also rent it out throughout most of the year so that you have the opportunity to make money out of your property while you're away from Thailand," says Waller.
Some high-end rental villas in Phuket can command as much as between USD$3000-$5000 per night.
One of the reasons Phuket has proven so popular with overseas holidays makers is most locations are safe and quiet, within easy walking distance to the beach (if not beach-front), they have stunning sea views, and most are within a short commute to town centres.
"Clients are also looking for easy access to almost anything from spa facilities to shopping malls and markets and quality restaurants," says Waller.
This kind of convenient, beautiful and tranquil escape, like the villa pictured below, can set holiday-makers back as much USD$1.8 million but most agree, it's well worth the price tag.
Space is also no issue, the villa below in Layan Beach has seven bedrooms with each room having access to its own private swimming pool.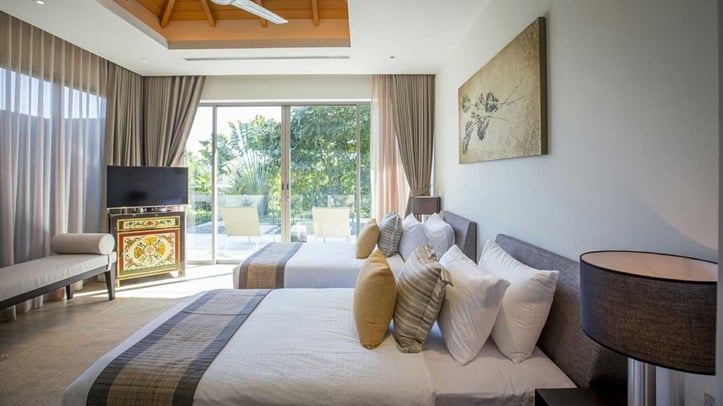 If you have ever considered escaping to the lush surrounds of tropical Phuket, now might just be the right time.