MORE OF
WHAT YOU'RE
LOOKING FOR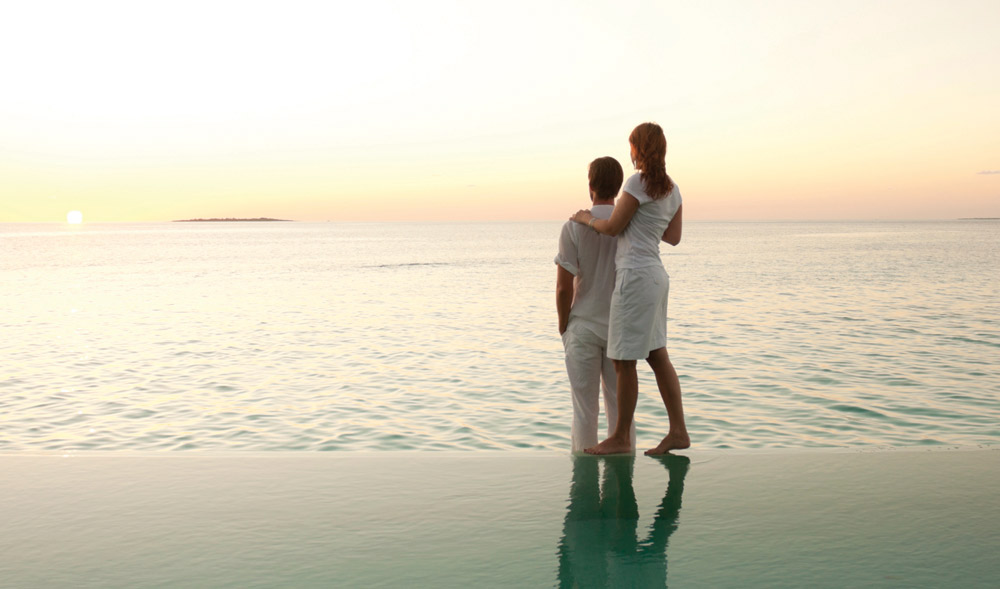 Utilising leading-edge technology and multiple media channels, the Luxury Property Selection experience is a step up from traditional real estate marketing. The Luxury Property Selection platform enables you to browse property by selecting your lifestyle, location, recreation and eco preferences.
Luxury Property Selection boasts an exceptional range of marketing products, a stunning website with large format viewing which is mobile device compatible and offers full integration with social media portals making the experience more engaging. It is the next generation of delivering lifestyle based property options to our local and international markets.
Our exclusive global network of luxury real estate companies throughout a variety of coveted locations worldwide possess the highest local knowledge and are best equipped to maximise the exposure of your property to both a local and global market and to create a resonating impact attracting the highest calibre of buyers.
Let Luxury Property Selection help you find more of what you're looking for.
Why Luxury Property Selection?
Exposure to our global network of over 800 offices in 12 countries
Luxury dedicated property website
Bi-monthly eNewsletter
Opportunity for exposure in our bi-annual Luxury Property Selection magazine
Personalised and targeted luxury specific marketing plans
Online performance marketing packages
Priority positioned Luxury Property Selection branded press advertising
Luxury Property Selection branded photo signboards
Premium brochure options
OUR PRODUCTS
MAGAZINE
The Luxury Property Selection magazine is an exceptional publication showcasing luxury properties for sale from around the world.
Our print and online distribution channels ensure we are achieving maximum exposure to a high net worth demographic in both our local and international markets.
PRINT DISTRIBUTION
The distribution of the printed version of our publication has proven to be an effective method of reaching both passive and active buyers. Distribution includes:
500 top luxury real estate brands across 20+ countries
800 Harcourts offices across 10 countries
5,000 to 10,000 copies distributed globally and locally to high end individuals and premium purchasers
DIGITAL DISTRIBUTION
In today's real estate market our international buyers want the latest listings hot off the press. The growth of our online database has been vital in reaching our 'in the now' demographic of buyers in real time.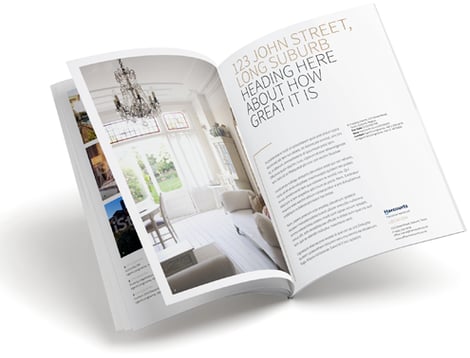 ---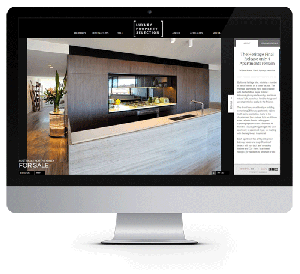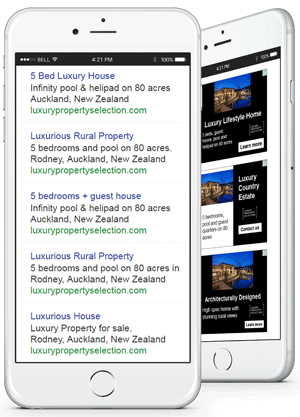 Online
In the digital world is where Luxury Property Selection comes into its own, with an array of options that will reach all purchasers.
WEBSITE
Luxury Property Selection offers an industry-unique way to browse for properties online.
Key details and features highlighted to encourage enquiry
Large format, wide screen display
Live currency conversion
Full integration with social media
HOME PAGE TILE
Boost your exposure on the Luxury Property Selection website by upgrading your listing to a home page tile.
GOOGLE DISPLAY NETWORK DIGITAL MARKETING CAMPAIGNS
A powerful and affordable way to promote a property is to place an advert at the top of specific keyword phrases in Google. Utilising a digital marketing campaign will give the property the huge benefit of being in front of people who are actively searching for a property in that area.
---
---
e

Newsletter

Our bi-monthly, luxury eNewsletter provides a channel to market all new listings to our global and local databases. This ensures exposure of your property to over 500 luxury real estate brokerages, the Harcourts International network and local databases of high net worth individuals and active premium purchasers.

Special feature advertising can be booked in these eNewsletters.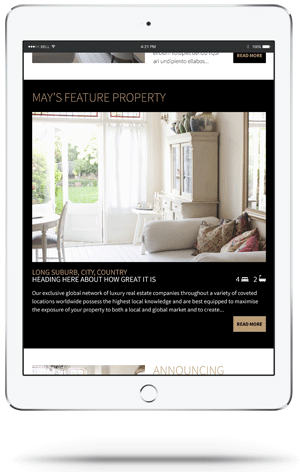 ---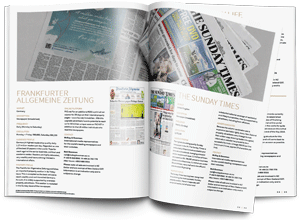 PRINT
Print is still a very important part of the Luxury Property Selection marketing portfolio and so we have ensured all areas are covered.
PRESS ADVERTISING
We offer Luxury Property Selection branded templates for an additional luxury profile, and all full pages booked will have access to the Luxury Property Selection headers and footers.
PROPERTY MARKETING
Your marketing investment into Luxury Property Selection includes access to a wide range of premium property marketing material in which we can showcase your property in your local market.
INTERNATIONAL MEDIA KIT
Our Luxury Property Selection international media kit provides global marketing options for sellers, both print and online, opening your property up to new buyers and investors from all over the world.
MEMBERSHIP
To be eligible to become a Luxury Property Selection affiliate you must be a real estate professional and be able to demonstrate a history and expertise of listing and selling in the top 10% of your market and specifically expertise in the marketing and sale of multi-million dollar properties.
If you would like information about becoming an exclusive Luxury Property Selection affiliate, please email membership@luxurypropertyselection.com.
Membership benefits:
Part of a global luxury property specific network.
Gain international exposure for your brand and listings.
Exclusive use of the Luxury Property Selection brand in your market place. None of your competitors will have access to the Luxury Property Selection brand or marketing avenues.
Complimentary exposure in the

Luxury Property Selection

publications distributed globally.
Unlimited property listings on luxurypropertyselection.com, a platform that will market your listing alongside other luxury property from around the world.
Connect
ADVERTISING
For more information and a rate card regarding advertising opportunities within the Luxury Property Selection website or magazine, please contact
CONTACT US
If you have any questions around membership, support or just general feedback, please don't hesitate to contact us: