The world's fashion insiders trek to the four capitals of the style world –London, Milan, Paris, New York– to preview what is to come in the following seasons based on the Northern Hemisphere calendar. February shows are to see Autumn/Winter collections; September debuts the Spring/Summer preview. For designers, press, buyers, stylists and influencers, "The Season" is a glamourous moment in the year when it's all about who is showing and what trends are anticipated.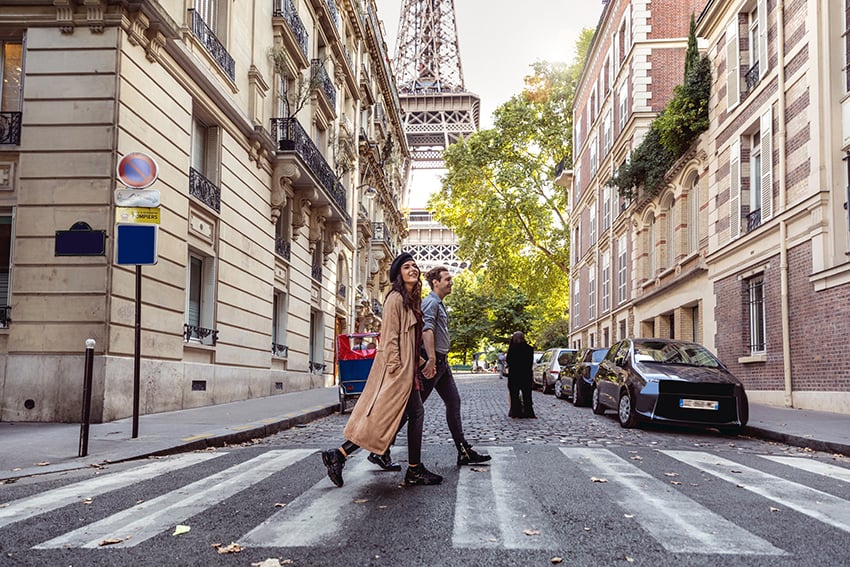 Paris
The Grande Dame of fashion is Paris Fashion Week. With strict rules for qualification as 'Haute Couture', members must meet certain requirements such as designing made-to-order clothes for private clients. Paris Fashion Week is scheduled around the members of the haute couture and the 'correspondent' and 'guest' members, or those who are invited to show alongside the 25 members of the 'chambe syndicale de la haute couture'.
Always a highlight are the classic presenters by the stars of high fashion such as Dior, Chanel, Givenchy, Valentino and Versace, designers synonymous with luxury tailoring and the ultimate in elegant workmanship.
The haute couture shows are ingrained in the centuries-old city. The location with a certain je nais se quois and a history of showcasing designers' haute couture for a select group of high-end clientele, who are still eager to snag unique, one-of-a-kind art regardless of price.
Of course, September's edition of Paris Fashion Week will mark the first without the ever-present Karl Lagerfeld. Tributes will undoubtedly flow for the creative genius who guided Chanel for over 30 years, as well as Italian fur and leather good fashion house Fendi, his own eponymous label and Chloé.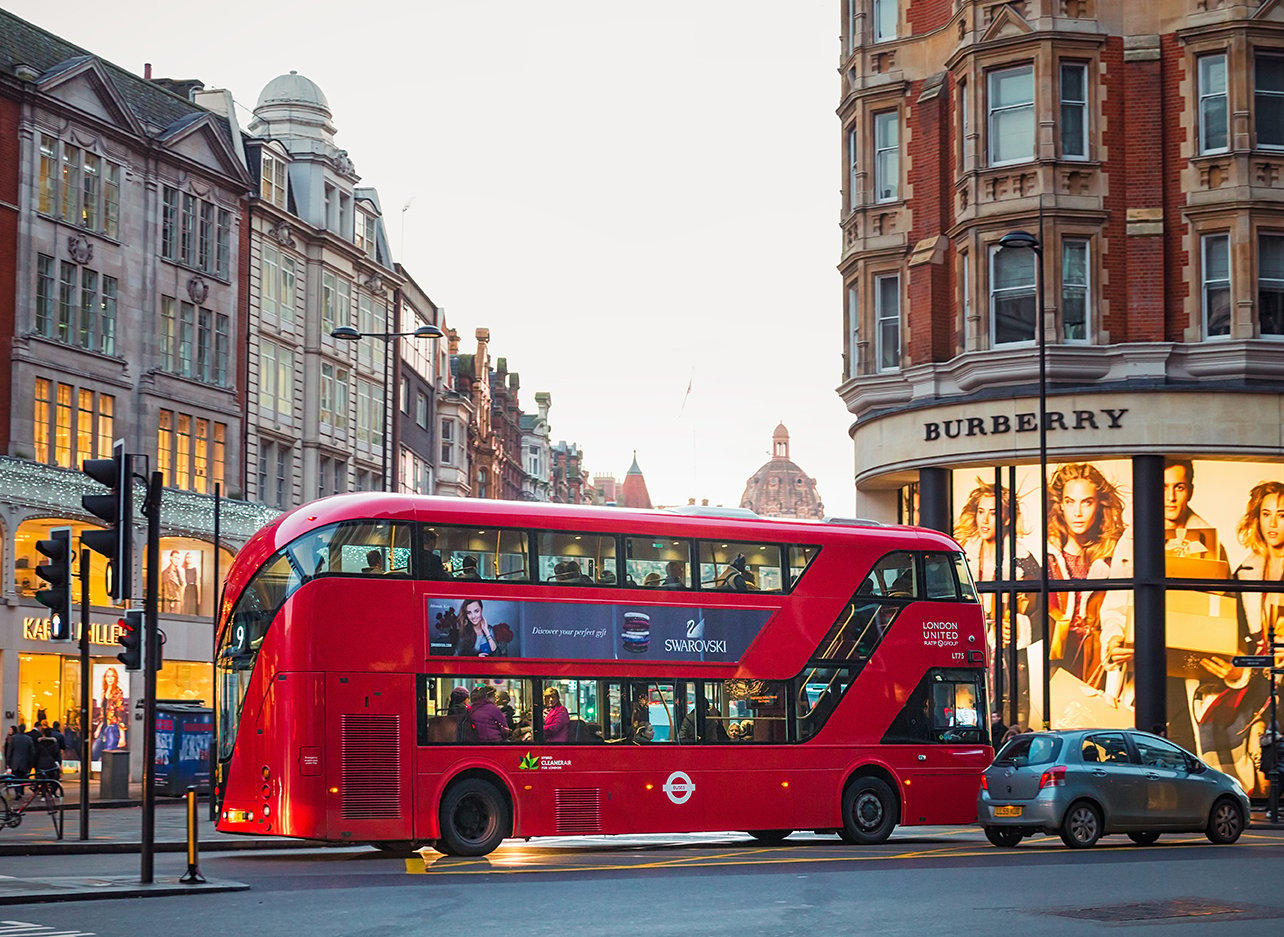 London
With over 50 designers showing to a global audience, thanks to live-streaming and influential media who share instantly from their viewpoint, London Fashion Week is attended by over 5,000 people. Organised by the British Fashion Council, which aims to include as many British designers as possible, LFW garners orders of over an estimated £200 million due to its heavy focus on retail, and the emphasis on the unique 'showrooms' that allow brands to develop relationships with influential stores and help increase their exposure to top journalists and stylists.
London is also defined by its fine balance between established designers such as Burberry, Erdem and Victoria Beckham with emerging talent such as Richard Quinn and Matty Bovan. Vivienne Westwood who has become known to define British fashion, has evolved into a creative and sustainable brand. One label that's garnering serious buzz is Art School, which produces shows that defy the traditional constraints of the runway.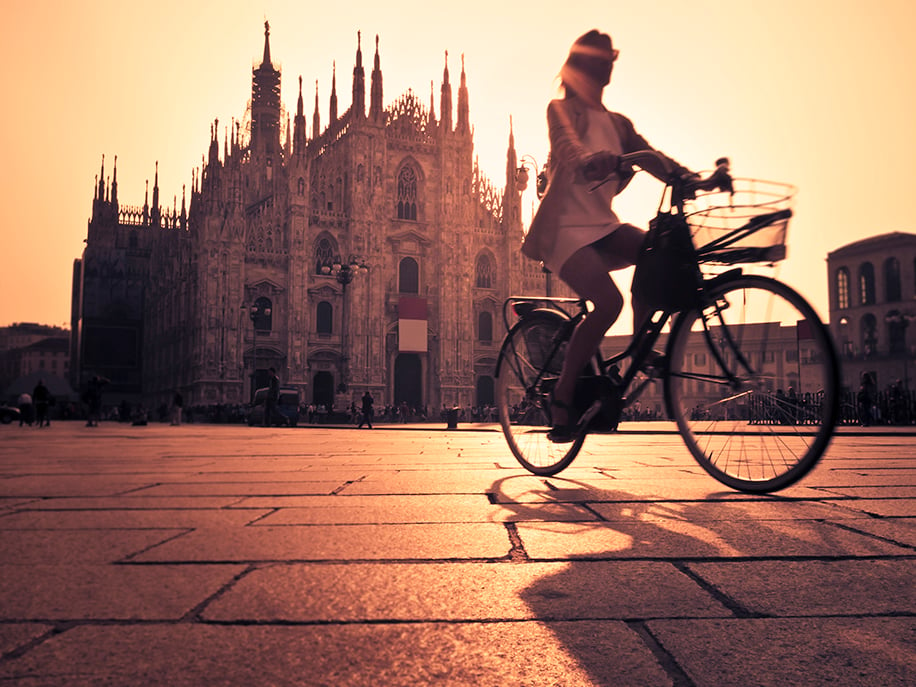 Milan
Perhaps the most glamourous fashion week of them all, Milan Fashion Week is a trade week organised by the Camera Nazioale della Moda Italiana, and typically boasts one of the most celebrity-laden attendance. Milan has a long history with fashion, textiles and design and its status as one of Italy's economic powerhouses means heritage brands long steeped in the dolce vita and skilled artistry at every turn.
Known for its lavish productions and the opportunity for designers to showcase new collections ahead of availability, this stop on the tour is known as a home for iconic Italian luxury labels like Gucci, Armani, Prada and Dolce & Gabbana. High-profiles muses of the brands include Salma Hayek and Lana del Rey for Gucci, and Nicki Minaj for Versace, add to the quintessential Italian glam to be had on and off the runways.
Statement fashion is often born during Milan Fashion Week and for this year, the shows are heavily anticipated to not only see what trends will emerge, but also to see how the artistic directors of the labels interpret their visions. There is always a focus on emerging talents and an international outlook, with this year a strong presence from China is anticipated.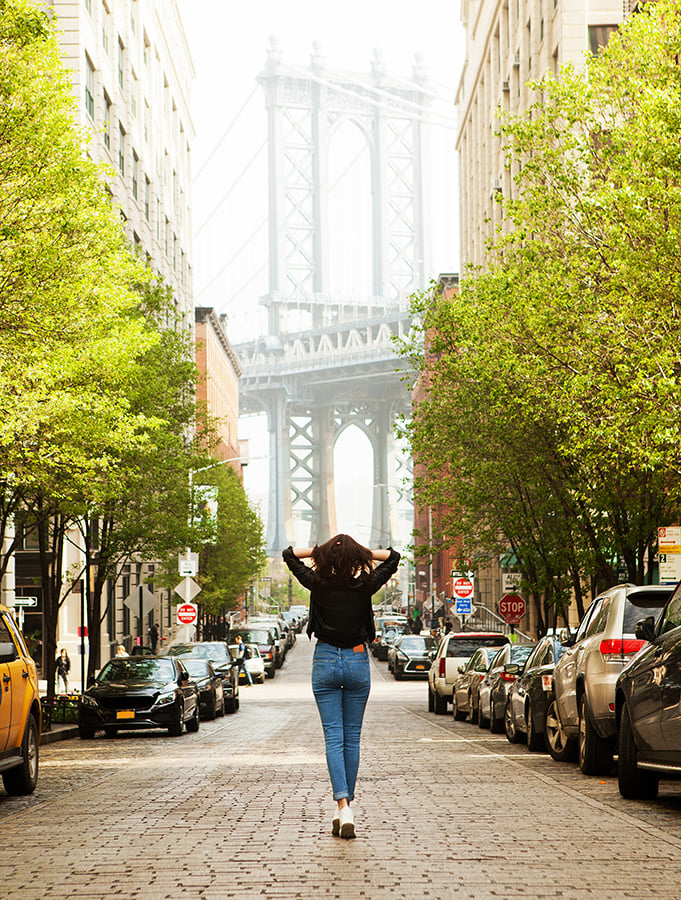 New York
While New York Fashion Week is known as being fast and technical, it is also home to the first-time debut collections of up-and-coming talent and the biggest of the 'big four' fashion weeks. Designers like Donna Karan, Tommy Hilfiger, and Rebecca Minkoff traditionally show at official locations, while some go all-out at art galleries, photo studios and iconic buildings like the New York Public Library.
The covetable collections from NYFW also serve to demonstrate support for the local economy, fellow designers and retailers and cater to the wardrobe demands of a global luxury fanbase. In addition to the runway shows, there's also the model presentation to take a closer look at what to include in the next season's order.
In the city that never sleeps, shows morph into
apres-show dinners and parties well into the night. The social side of NYFW is just as coveted and it's where many a stylist procures the one-of-a-kind piece for a private client. And while many agree that the big designer reveals take place in London and Paris, don't discount New York. There are many, many newly minted designers setting the town alight. Australian luxury brand Zimmerman debuts its collection in
New York, as does Dion Lee and camilla and marc.