Thinking of a beach holiday or two over 2017? Then take a look at the some of the top luxury beach holiday destinations which have made our list as must-see destinations. Some may surprise you!
Aitutaki and Rarotonga, Cook Islands
The spectacular 15 islands which make up the Cooks are located in the heart of the pacific. Famous for those almost too perfect looking pictures of clear, blue waters and white sandy beaches, the Cook Islands should be seen to be believed.
Top spots include the beautiful Rarotonga, and even more secluded Aitutaki. Popular amongst honeymooners and beach lovers alike, Aitutaki is a tiny yet luxurious island, accessible via a 45-minute flight from Rarotonga. Described as secluded and romantic, the island is home to several luxury hotels and villas.
Must see: Aitutaki is famous for arguably the world's most beautiful lagoon and both Aitutaki and the Cook Islands in general have a large array of water activities, including boat charter, snorkelling and day cruises.
Rarotonga boasts some amazing restaurants with incredible international and local cuisine. Most within short walking distance to hotels and resorts which sit along the magnificent beachfront.
Accommodation options: Luxury villas, resorts and spas abound, with some private villas for rent also. Suites available from AUD$1000 + per night.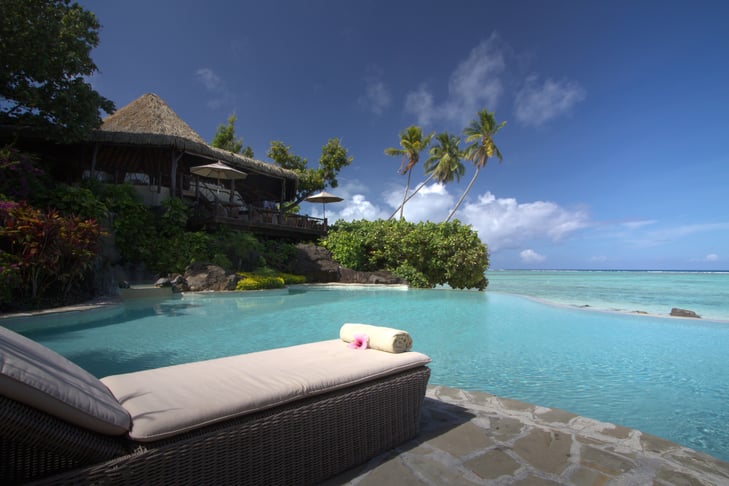 Source Photo Courtesy of Pacific Reort Aitutaki
Providenciales, Turks and Caicos
The beautiful Turks and Caicos Islands sit just east of Cuba, and are a short 1 hour and 45-minute flight from Miami, Florida, making the islands a top holiday spot for discerning US holiday makers. The islands boast resorts that are almost exclusively aimed at catering to travellers who are looking for luxury, with many resorts sitting at five stars.
Must see: It might be tempting to simply sit on the beach and soak up the sun, but Turks and Caicos has even more to offer. During late summer, Providenciales holds the annual Turks & Caicos Music and Cultural Festival, attracting award-winning artists such as Lionel Richie, Alicia Keys, John Legend, Michael Bolton and many others.
Tours of the beautiful Providenciales can also be organised allowing you to take in the scenic and cultural highlights of this beautiful destination. Be sure to sample some delicious Bambarra Rum, a unique, sugar cane blended rum the islands are famous for.
Accommodation options: Incredible 5-star hotels, as well as private houses and villas are available on Turks and Caicos. Suites available from AUD$3000 + per night.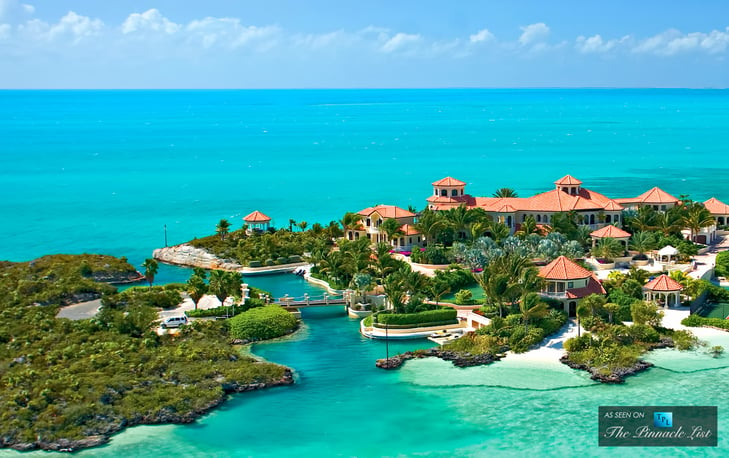 Source: http://kingofwallpapers.com
Maui, Hawaii
Hawaii still remains one of the most beautiful island getaways in the world, and when you combine the many leisure activities with luxurious accommodation, it's not hard to see why.
Because of its tropical climate, Hawaii often enjoys warm weather, year round, allowing you to enjoy the many, pristine, swimmable beaches whenever you like.
Maui also offers foodies the chance to indulge, as it's considered the heart of Hawaii's culinary scene. Chefs on the island source much of their produce locally, with a plethora of fresh ingredients like beef, fruit and of course seafood at their fingertips. Chef's Table at The Mill House is often cited as a must attend activity, with the chef preparing the food in front of diners.
Must see: There are a plethora of both snorkelling and scuba diving spots all around Maui, with the chance of spotting dolphins and whales possible while in season.
Helicopter tours are also an incredible way to explore the island, offering you the best views over parts of the island completely inaccessible any other way.
Accommodation options: There are several private, luxury villas on Maui, offering beautiful views and all of the amenities you could wish for. Ranging from USD$1500-$4000 per night.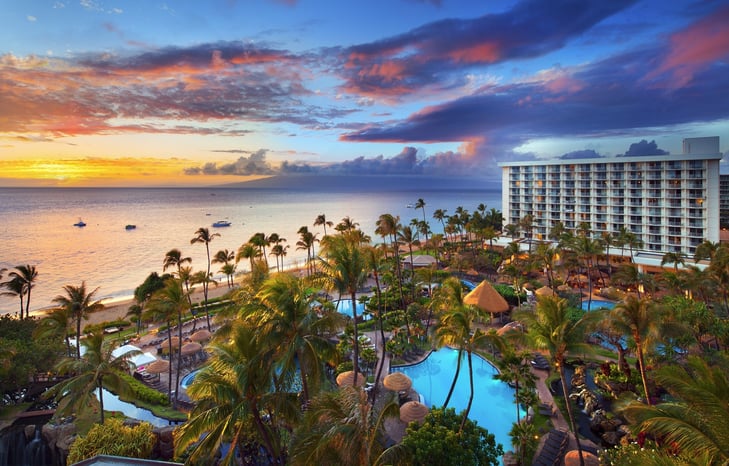 Source: http://www.onlyinmaui.com
Santorini, Greek Islands
Santorini is one of the more unique beach holidays travellers can enjoy. From its unique black and red 'sand' beaches, to the incredible, ancient sites of lost civilisations. Santorini is like no other holiday destination on our list.
The island is home to some of the world's most luxurious hotels, with the best sitting atop the Santorini cliffs, taking full advantage of picture-postcard, perfect sunsets over the ocean.
Food lovers rejoice! Santorini boasts some spectacular seafood options, but also includes some more locally grown produce like broad beans and grapes. Whilst relaxing on your own sunbed on one of the many beaches, you can have drinks and food delivered to you right where you lay.
Must see: The island offers wine lovers a few small, local vineyards where tours and wine tastings are run daily. For those who appreciate the historical significance of the area, there are tours of some amazing, ancient sites where the remains of ancient buildings can still be seen today.
For the more adventurous, boat tours take travellers to the remains of Santorini Volcano, which can be scaled for unbelievable views of the surrounding waters and islands.
Accommodation options: Several luxury villas and hotels sit atop the mountains with incredible sea views in Santorini, with the best ranging from USD$800-$2500 per night.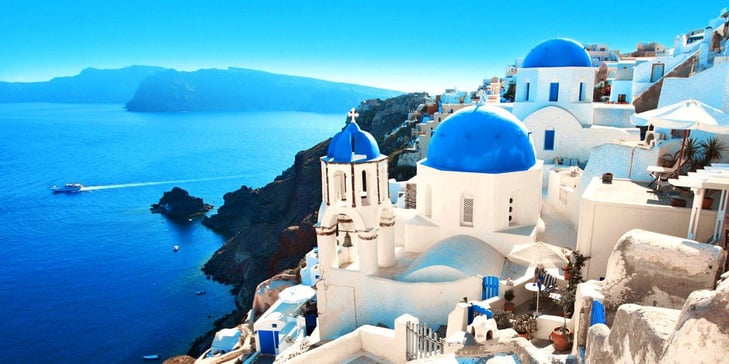 Source: http://foundtheworld.com
Seychelles, East Africa
The beautiful Seychelles is home to some of the most breath-taking beaches in the world, with an abundance of fish and home to some amazing cuisine, the Seychelles has seen a recent boost in tourist numbers already in 2017.
A popular holiday spot for the Duke and Duchess of Cambridge, the Seychelles boasts over 65 beaches on the main island of Mahe, alone. Mahe offers travellers many options when it comes to fine dining, tours, bars, cafes and casinos.
There are many islands to visit or stay in the Seychelles, with 115 in total, and 16 offering accommodation to visitors.
Must see: The Seychelles is actually popular for eco-tourism hotspots, with so much diverse flora and fauna found in abundance on and around the islands. Snorkelling in some of the surrounding reefs is a truly beautiful way to spend a morning, or charter a boat for a fishing adventure where you are almost guaranteed to land an amazing catch.
Accommodation options: Luxury hotel and guest house options can range from $500-$3000 per night.

Source: http://www.seychellesprestige.com
Majorca, Balearic Islands, Spain
Often thought of as the perfect destination for those wanting to soak up the sun, sea and sand, Majorca in Spain remains a top beach destination and has for well over 50 years. The perfect holiday spot for those looking to enjoy the destinations rich history, ample shopping options, art, architecture and food, there's something for every kind of beach goer in Majorca.
Despite there being so much to see and do in Majorca, at its heart it is still an incredible coastal community, and that's why its earned its spot on this list. The beaches are as unique as they are beautiful with golden sand, and beautiful rocky surrounds.
Must see: Apart from the many dining options, shopping opportunities and the many sights, sporting enthusiasts can take up cycling, sailing and even mountain hiking.
Accommodation options: Majorcan luxury hotels are priced between AUD$600-$2000 per night, with four star hotels falling into the much more affordable AUD$300-$600 category.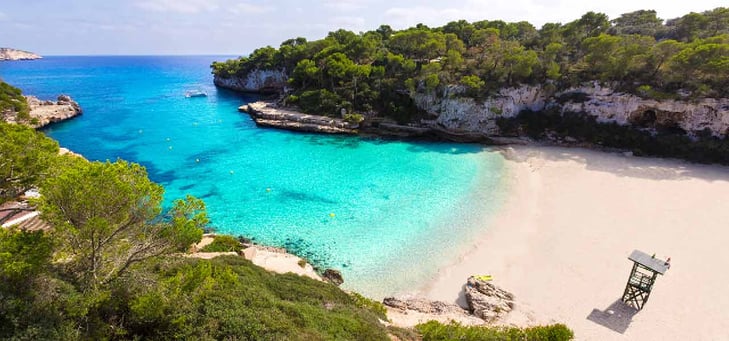 Source: http://www.easyjet.com
Bali, Indonesia
Bali is known as a popular tourist destination attracting all sorts of travellers, from school-leavers, to families but for those looking for something truly special, there are parts of Bali that are too good not to visit.
One of the more secluded, yet beautiful options is Seminyak. With stunning rainforest and ocean views, and an array of luxury hotels and villas.
Bali has an array of options when it comes to dining, from unique and varied street food, to fine dining in Seminyak, which boasts some incredible restaurants like METIS, Blanco par Mandfi and CasCades.
Must see: Bali has a rich culture, with the option of organising a private car to take you on day tours of Hindu temples, traditional rice fields and coffee plantations, and rainforest walks. For those looking to really rejuvenate on their holiday, Bali offers a number of Cosmedical Spas and Centres on the island.
Accommodation options: Luxury hotels and villas from AUD$400-$1000 per night.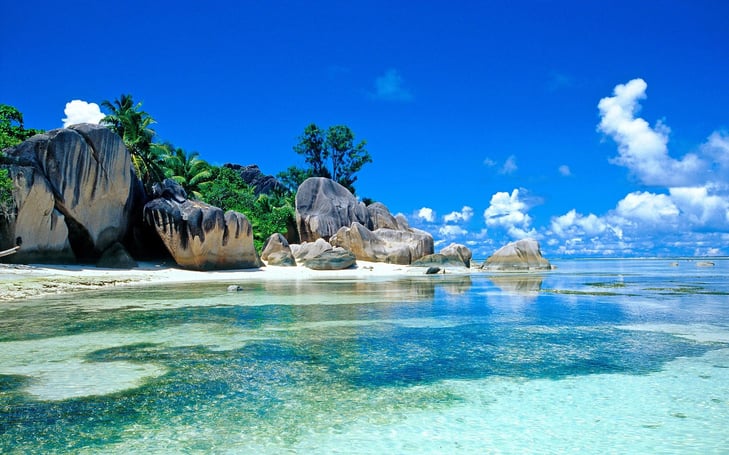 Source: https://putubalidriverdotcom