With a growing emphasis on wellness and a holistic approach to combining tailored pampering programs for each guest, we found six locations to find the most amazing experiences you'll ever experience in the world. Each incorporates the best of the cultural traditions, while setting the scene for luxurious escape to relax, rejuvenate and indulge.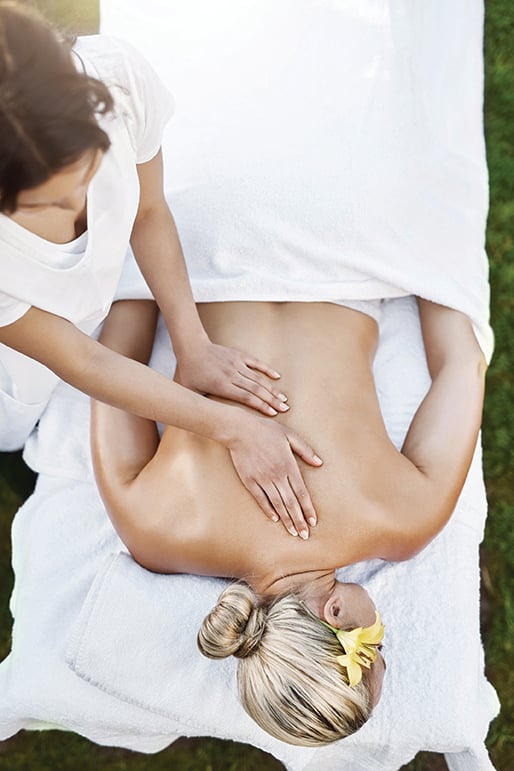 New Zealand
Polynesian Spa
Kia Ora, New Zealand's famous greeting, is Maori for 'be well, be healthy', so it's no surprise this country is home to the largest geothermal area in the southern hemisphere. One of New Zealand's oldest thermal spas, the Polynesian spa began as a natural hot pool for the local Maori in the central north island town of Rotorua before becoming a bath house. There are 28 hot mineral spring pools in which to soak in a state of relaxed bliss. The Retreat offers spa therapies using natural, local products including Rotorua thermal mud and Manuka honey. A signature treatment is the Aix spa water massage that has been available at Polynesian Spa for over 30 years.
Australia
Southern Ocean Lodge
Southern Ocean Lodge is Australia's first true luxury lodge, offering a unique and exclusive experience on Kangaroo Island. Floating atop a secluded cliff on a rugged stretch of coast, the lodge commands peerless views of the wild Southern Ocean and pristine Kangaroo Island wilderness. The Southern Spa, a private oasis of calm, offers its bespoke Ligurian Honey and Almond Wrap featuring ingredients that are strictly locally produced. The 90-minute treatment begins with a Bay of Shoals mineral salt exfoliation, before being wrapped cocoon-like in a blend of nourishing honey and almonds. It continues with a massage using aromatic island essential oils and finishes with a spritz of wild rosella flower mist.
USA
The Spa at Canyon Ranch
Long the grand dame of wellness spas, Canyon Ranch sprawls across a 150-acre ranch in the foothills of the Santa Catalina Mountains of Tuscon Arizona. For close to 35 years, Canyon Ranch has embodied the true spirit of wellness by offering tailored experiences overseen by a medical professional to develop customized fitness programs to complement spa treatments. Therapies combine the traditional, alternative and modern to set a new standard in personalised luxury. The signature Canyon Stone Massage melts away stress followed by Watsu, aquatic bodywork used for deep relaxation and passive aquatic therapy. Or, choose to balance body and mind with the meridian-based energy work treatment.
Indonesia
Wellness Spa at COMO Shambhala Estate
Set on the Indonesian island of Bali in the Begawan Village is the Wellness Spa at COMO Shambhala Estate. The tranquil river valley setting is as healing as the treatments themselves. Rooted deeply in Ayurvedic practices and holistic wellbeing, the unique wellness programs are best experienced over a long stay. Make sure to include the Indonesian massage, long favoured by celebrities and elite athletes who frequent the hotspot of Ubud, a 90-minute therapy using traditional Javanese essential oils that incorporates both rolling and long kneading strokes to renew the body.
Thailand
Spa at Chiva Som International Health Resort
Set on lush grounds with beach access, this upscale resort on the Gulf of Thailand has long been a leader in holistic healing and is the answer for the timeless desire for wellness. Voted three times 'The World's Best Destination Spa' by Condé Nast Traveller magazine, the spa balances the art of ancient health practices with the vitality of innovative holistic therapies. Amongst the many offerings, the signature experience recreates the ancient ritual of treating the body with the healing and therapeutic powers of the ocean. Using specifically blended essential oils with 180 massaging underwater jets, this stimulating and detoxifying treatment improves circulation, stimulates lymphatic flow and increases muscle tone.
Fiji
Bavari Spa, Yasawa Island Resort
Fijian for beachfront, Yasawa is home to Fiji's first beachfront spa, just metres from the ocean's edge on a sweep of soft white sand of one of Fiji's most remote islands. The resort is the only commercial development on the entire 22-kilometer-long island. It's remote, untouched and luxurious. The Baravi Spa blends the best of traditional with contemporary style to enjoy privacy and peace and quiet. Settle in for an exclusive experience on a singular massage deck, perched over the sands fanned by sea breezes from the beautiful sweep of empty beach, where two therapists deliver the spa's signature four-handed Bavari Rhythm massage.