What's your definition of a luxury holiday? Like all things in life, your perception is relative. What you consider the idyllic luxury getaway depends on your experience, your expectation and, of course, your personal style.
While travel trends come and go, the constants in the high-end market continue to be quality and craftsmanship. Operators who invest in superb design invariably get the bookings.
Whatever your chosen experience, you expect it to be best-in-breed. Ideally, it's unique. Luxury travellers like you are prepared to pay a premium for distinctive, one-off opportunities. And, of course, seamless service characterises every element of the ultimate holiday experience.
Overlaying the givens are key trends driving you and your fellow high-end holiday-makers to discover new and exciting ways to escape the everyday.
Extravagance in unexpected places
Journeying to remote, end-of-the-road destinations doesn't mean a drop in standards. Far-flung locations and wild landscapes can produce desirable yet unexpectedly opulent experiences.
Where a traditional African safari might call for khaki and canvas, you're more likely to demand style and creature comforts. And you're packing big camera lenses instead of big guns. Richard Branson's Mahali Mzuri in Kenya is one of several "extreme glamping" resorts offering beyond-the-norm African safari experiences. Futuristic architecture, clawfoot baths, swimming pools, spas and a fine dining menu elevate the traditional notion of camping to lofty heights. Cultural access includes nearby villages of the Maasai. And from your swanky quarters, you have a front row seat for the legendary annual great migration of wildlife.
In colder climes, a six-hour drive from Anchorage, Alaska and then a 90-minute flight into the Wrangell Mountains, you arrive at Ultima Thule, regarded by many as the most isolated luxury lodge anywhere. Taking its name from the "unknowable realm" beyond the northern bounds of ancient Greek maps, the lodge is family operated, uniquely personal yet fiercely luxurious. You're a hundred miles from the nearest road in a vast wilderness occupied by big rivers, huge glaciers and never-ending valley systems. Nestled in the hillside, your well-appointed cabin boasts plush leather furniture and stained glass windows. Head to the main lodge for artisan meals based on locally sourced produce, or to the wood-fired sauna for relaxation. Fill your days with adventures: fly out to picnic on a glacier, kayak a salmon-rich river or ski pristine powder on a remote slope.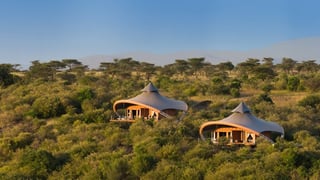 Source: www.virginlimitededition.com
Bleisure – the business + leisure combo
Driven by desire for improved work life balance, the trend for merging productivity and recreation is fast gathering traction. And it's not going away. Many holiday-makers are also business people – self-made entrepreneurs, top-level movers and shakers, enterprise owners. It's a global market and international business travel brings its own rewards. The opportunity to tack on a few days of R&R at a dream location is not only sensible – it's savvy. Your itinerary might include bringing the family along to enjoy downtime while you get down to business. When you're done, get together for sightseeing, resort fun, luxury activities, day spas or foodie adventures.
Enabled by technology, you can work from any location, dipping in and out of business and leisure pursuits as needed or desired. Business trips roll into holidays and back again, as fluidly as you like. You can update your team from your hammock strung over white sand in Boracay or the Maldives. Check into a video conference from Iceland while you wait for the Northern Lights to do their dance. In Asia to meet investment partners? Why not schedule a few days rejuvenation in a luxury Balinese resort with a day spa, in-villa chef and personal yoga instructor?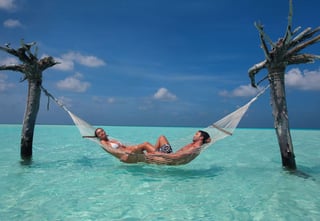 Source: www.7stonesboracay.com
Getting amongst it all with immersion travel
There's a trend for really "getting to know" a place through experiential accommodation and activities. Instead of booking a table at a fine restaurant, you might opt to join a local family in their home and have them prepare the local cuisine just for you. Or pair-up with a celebrity chef in his kitchen garden to forage for produce before you cook up a feast together.
Tour operators are responding with an incredible level of customisation, integrating niche experiences and immersion activities into high-end travel itineraries. A Cambodian operator offers a super-flexible ten-day luxury itinerary including private jet and helicopter transfers. Luxury hotels and restaurants contrast with immersion in Khmer culture through visits to local schools and the village of Komphong Khleang where wooden houses perch atop 10m tall stilts. You can chat with local fishermen, get to know this community and learn how the locals smoke catfish and negotiate a water-bound life. Next day you might take a chopper to spectacular 11th century mountain temples, an exclusive island retreat or a private dinner with a stunning view of Angkor Wat.
Fancy immersing yourself in the past? In Matera in southern Italy, stay in one of several hotels carved into age-old rock. Humans have inhabited caves in the most ancient part of the city (now a UNESCO World Heritage Site) since Paleolithic times. Over centuries the caves have developed into modern homes and luxury hotels. Sextantio Le Grotte della Civita offers cave rooms with king-size beds, hand-crafted pottery and bathtubs. Your breakfast is served in a 13th century cave church and extras include cooking lessons and in-room massages.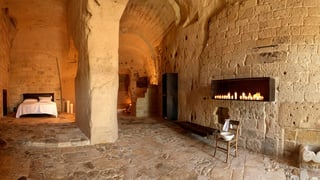 Source: www.legrottodellacivita.sextantio.it
Making a difference with luxury volunteering
Connective, meaningful and authentic – luxury volunteering wraps three mini-trends into a powerful, altruistic theme. Travel operators such as Travelteerism are responding to this niche demand by pairing luxury travel with purposeful ways to connect via short volunteering opportunities. An 8-day Nicaragua tour offers you accommodation in the finest boutique hotels and resorts, beach stays, sunset yacht cruise, sightseeing and 1.5 days of volunteering at La Marisposa Spanish School participating in equine therapy for children with disabilities, reforestation, community garden projects or wildlife and animal rescue. With a 12-day intimate boutique tour of India, you enjoy luxury accommodation, a private walking tour of New Delhi, architectural-themed tour of the Taj Mahal, cultural exchange activities and two days volunteering at Deepalaya School in New Delhi.
Luxury family holidays take on deep purpose when integrated with time spent volunteering. It's an opportunity to remind yourself and show your kids that people, especially other children, live in very different ways. You get to foster a spirit of empathy and generosity. You might find yourself making a powerful connection with the community where you volunteer, and deciding to involve yourself with ongoing philanthropy.
Whether you're an adult or a child, you get to use your unique talents to help others. Tour organisers custom-design programs to match so you can choose to dig ditches to create a fresh village water supply, build schoolrooms, apply your finance background to help shape a budget for an NGO or your design skills to refresh a charity's branding.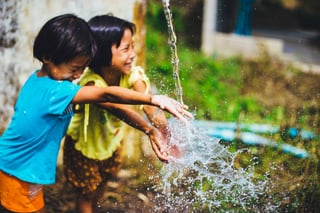 Source: www.unsplash.com
The luxury vacation market is evolving at pace. A business-class flight upgrade, penthouse suite and cookie-cutter itinerary no longer satisfy your travel desires. Your expectations are higher and deeper. It's about discovering an experience that's not only engaging, but also transformative. An itinerary that's personalised to resonate with your beliefs and lifestyle. Discovering something unique, making a pilgrimage and connecting with your world in satisfying, memorable ways – a myriad of motivations influence your luxury travel choices.