Whether you enjoy your afternoon tea sandwiches with or without crust, one thing we can all agree on is that afternoon tea is a civilised way to spend time with friends and family.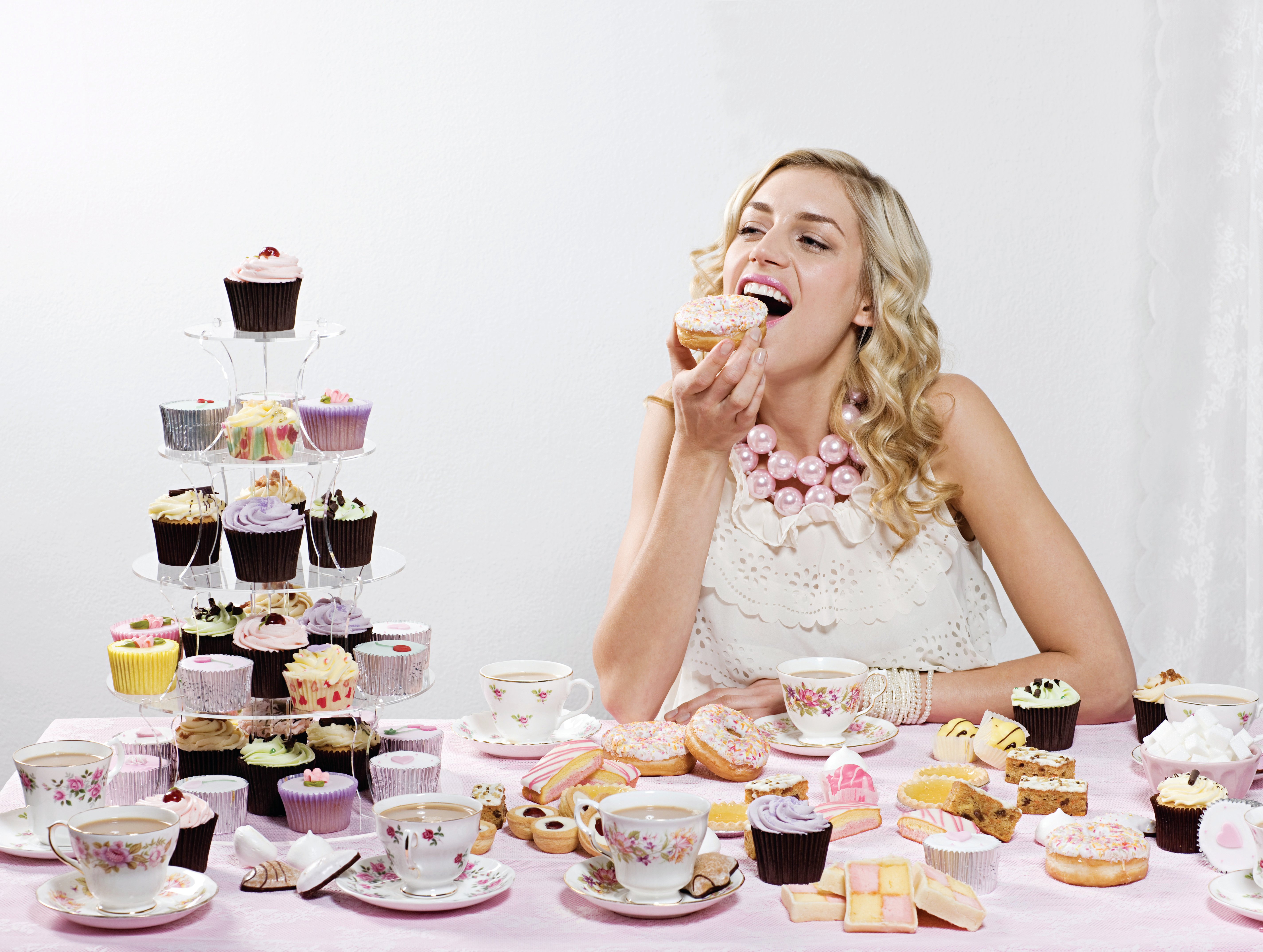 The beloved tradition of afternoon tea became fashionable in the 1800s in England according to the History of UK Food. The Duchess of Bedford, who would become hungry around four o'clock in the afternoon and not want to wait for dinner at eight o'clock, asked that a tray of tea, bread and butter and cake be brought to her room. She soon began inviting friends to join her and the word spread.
Tradition has not changed much since and afternoon tea typically consists of a selection of dainty sandwiches (including of course thinly sliced cucumber), scones served with clotted cream and preserves. Cakes and pastries are also served. Tea grown in India or Sri Lanka is poured from silver tea pots into delicate bone china cups.
These days, for a truly lavish spread, head to one of the following superb locales.
CANADA
Amongst the best tea experiences in North America, the Fairmont Empress hotel has served afternoon tea to many a celebrity, dignitary and even royalty. Each three-tiered display includes the house-made signature Empress scones with assorted pastries, clotted cream and strawberry preserves with fresh lavender from the hotel's rooftop garden.
A selection of over 20 loose leaf teas is on offer with The Empress Tea most popular amongst guests. The tea list is completely ethically sourced and certified by the Ethical Tea Partnership. Indulge friends at home with a sample of teas from the hotel gift shop.
USA
For a traditional afternoon tea that is steeped in Californian vibes, combine your visit to the historic Huntington Rose Garden for a day of beauty and memorable tea service. Los Angeles is home to many luxurious cafés, restaurants and historic sites, but to have such a splendid rose garden as the backdrop to one of life's most nourishing luxuries is a real treat. Balance the nibbles with sparkling local wine or a selection of artisan teas. Try the in-house scones with seasonal flavours like maple pecan or orange cranberry. Take in the serene rose displays before your tea for an indulgent Los Angeles day.
There is so much to see at The Huntington – even a Chinese Tea House. Set amongst the Chinese Garden, a traditional tea house rises over the undulating greenery. The largest Chinese-style gardens outside China, this is the Garden of Flowing Fragrance Liu Fang Yuan 流芳園.
Combine the luxury of Californian gardens with the regional fare of China at the Chinese Tea House with dumpling and noodle dishes from the many regions of China as well as Nepal and Mongolia.
THAILAND
Named in the top five in Thailand, the Erawan Team Room at the Erawan Bangkok is the place for afternoon tea with a Thai twist. Overlooking the Erawan Shrine and operated by the Grand Hyatt, the restaurant was included in the Miele Guide as Asia's finest restaurant.
The tea menu is memorable – local delicacies such as spicy papaya salad, satay, and curries – are served amongst Asian ceramics. Set in a rich, classic décor by internationally acclaimed designer
Tony Chi, it evokes a nostalgic atmosphere overlooking the Erawan Shrine, one of the most visited shrines in the city. Some of the not-to-be-missed signature dishes include Erawan fried rice with crab roe and chilli paste, yam pla dook foo (fluffy catfish salad with green mango dressing) and sangkaya maprao (coconut crème brûlée).
HONG KONG
One of the most-loved luxury cities is Hong Kong and an afternoon tea at The Peninsula is not to be forgotten. It is a quintessential experience when visiting the 'Fragrant Harbour'. Unmatched in its grandeur and elegance, The Peninsula has become known as the 'Grande Dame of the Far East'.
For a high tea experience like no other, book into The Lobby where a string quartet provides the musical ambiance befitting of an almost century old hotel. Combining traditional with colonial architecture, The Peninsula is located in Kowloon and is a stunning reminder of when Hong Kong was under British rule. Keep an eye out for the nine Silver Shadow IIs painted in Brewster Green. The deep hue of dignified green is now known at Rolls Royce as "Peninsula Green" and appears only on vehicles intended for The Peninsula.