New year, new you. It's time to follow through on your resolution for a healthier happier you in 2017. While your luxury home is a haven in its own right, there's no better way to lock-in your wellbeing commitment than scheduling a week or two at one of these luxe-level retreats. Whether you're seeking mountain magic, island bliss or serious health and fitness experiences, you're bound to find a perfect oasis of resolution affirming leisure-time among these highly regarded contenders.
Lofty ideals
Mountain-side retreats let you climb up and away from the bustle of everyday life and focus on what's important to you – contemplating the world, recharging your batteries, detoxing your system. Fresh, alpine air and opulent surroundings make these lofty wellness destinations perfect for locking down your newly minted goals.
Iridium Spa at St Regis Lhasa Resort, Tibet. Perched 12,000ft above sea level, Iridium sets a truly gold standard with its famous Gold Energy Pool lined with 24-carat gold tiles. Slip into its jewelled waters before getting pampered. For self-centring, there is no better location – facing the Potala Palace, once the Dalai Lama's main residence. Tibetan influence pervades the option list: meditation garden, yoga classes and luxurious treatments including snow rose facials and nutmeg butter massages.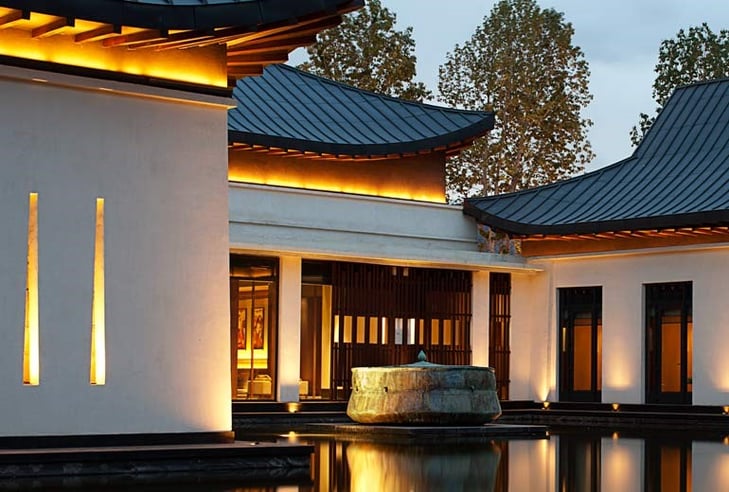 Source: www.starwoodhotels.com
SHA Wellness Clinic, Alicante, Spain. With expansions in 2016, SHA is now equipped to take a complete 360-degree approach to helping you achieve your health and wellness goals. Billed as a macrobiotic spa, the service offering is never compromised by the chic, ultra-luxurious hilltop surroundings. Anti-aging, stress management, weight loss and detox – dive into whatever program best aligns to your resolutions. Be assured, you'll want for nothing as you relax and let the highly credentialed team assess your wellbeing needs and plan a personalised program. During downtime, head to the expansive open air decks overlooking the Mediterranean and breathtaking Costa Blanca.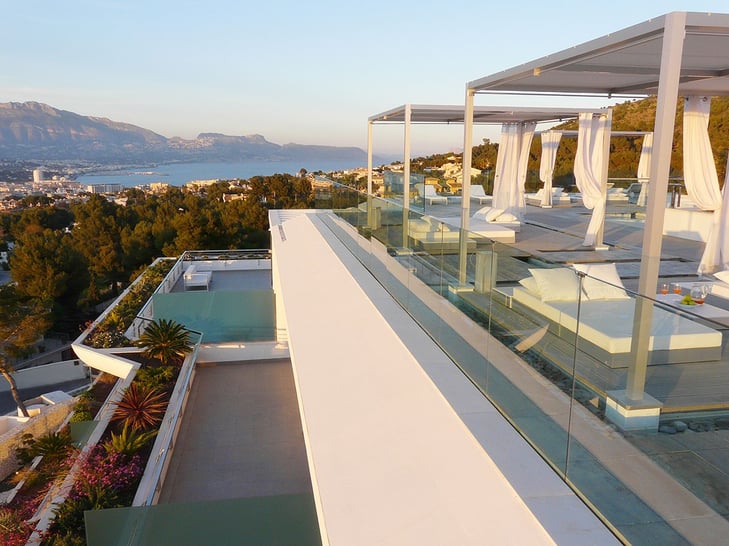 Source: www.shawellnessclinic.com
Chedi Andermatt Spa, Switzerland. The ultimate alpine environment where you can limber up before hitting the ski slopes or find solace after a day of downhill. Winter snowfall is almost guaranteed and you'll be charmed by the remoteness of this valley landscape with its towering peaks and pristine mountain lakes. Restore your spirit with laps in the temperature-controlled outdoor lap pool or retreat to the indoor pool with stunning views. State-of-the-art gym equipment leaves you with no excuses, and yoga and fitness instructors are always on hand to keep you motivated.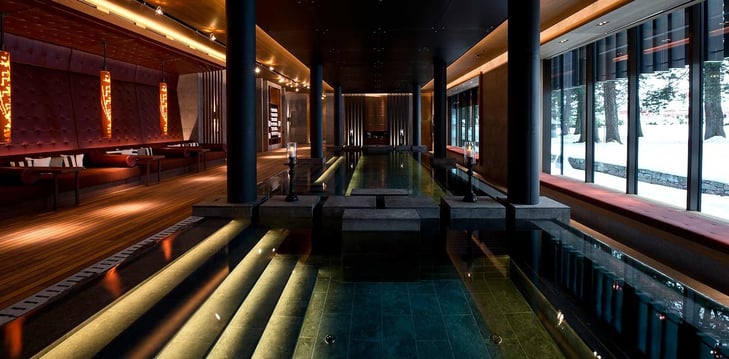 Source: www.ghmhotels.com
Island paradise
No man (nor woman) is an island but getting away to an ocean-fringed paradise is almost a hallmark of luxury living. Island wellness retreats offer life-enriching healthy holiday options where you can zone in and get a head start on your resolutions. Distraction-free, nature-rich and spirit-nurturing – this is the essence of your island sanctuary.
Como Shambhala Estate, Bali. Where modern science meets ancient healing deep in the rainforest near Ubud, Bali. Shake off the stresses of life and revitalise for the year ahead. The Asian-meets-European décor is luxurious and the architecture stunning. Lose yourself in nine acres of lush tropical grounds and jungle clearings. Find yourself in a Balinese warm muscle wrap featuring local spices and hand-crushed rice. Enjoy a totally organic diet served up in tasty exotic flavours. Kick-starting a healthy you in 2017 is all about a holistic, balanced approach. At Shambahla, your program juxtaposes a mix of possibilities from glamorous relaxation therapies to high-energy activities including white-water rafting, outdoor circuit training, tennis, mountain biking and guided hiking.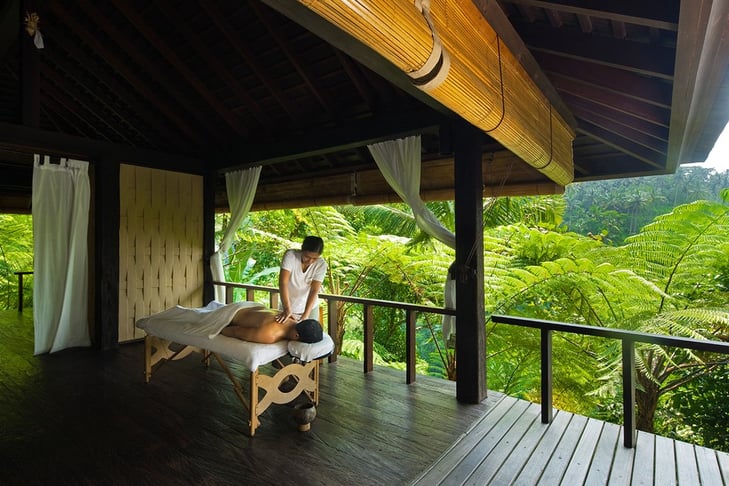 Source: www.comohotels.com.au
Velaa Private Island, Maldives. Billed as an "island for all the senses", Velaa totally embraces the notion of a private island paradise – azure skies, aquamarine waters and all the space you need to rejuvenate mind, body and soul. You'll be treated like royalty, whether you're relaxing in your designed-for-solitude beach-front villa or kicking back with the whole family in the beach pool house. Embrace the endless tranquillity of the turquoise ocean as you sip on bubbles or fresh juices and contemplate a session in the spa, ambling white sandy beaches or plunging into an inspiring roster of activities including sailing, water skiing, diving, parasailing and kite surfing.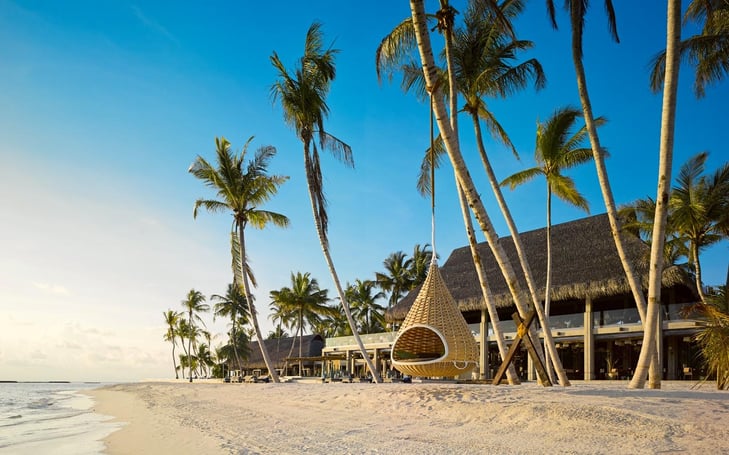 Source: www.velaaprivateisland.com
Southern Ocean Lodge, Kangaroo Island, Australia. Not a palm tree in sight, but this super-sophisticated lodge is every inch an island paradise on the edge of the world – a unique destination where you can take stock, strengthen your wellbeing and enliven your spirit. Kangaroo Island is acclaimed as Australia's Galapagos. It brims with diversity and stunning scenery. Against this natural backdrop, perched cliff-high over the Southern Ocean, the lodge offers incredible calmness amidst the ruggedness of its wild setting. Unbridled creature comforts await you: culinary delights that honour local ingredients and artisan producers, superb architecture and fully-appointed suites with panoramic vistas. An oasis-like spa offers up a signature menu of rejuvenation and relaxation experiences based on the profound wisdom of ancient Aboriginal medicines, spirituality and healing modalities.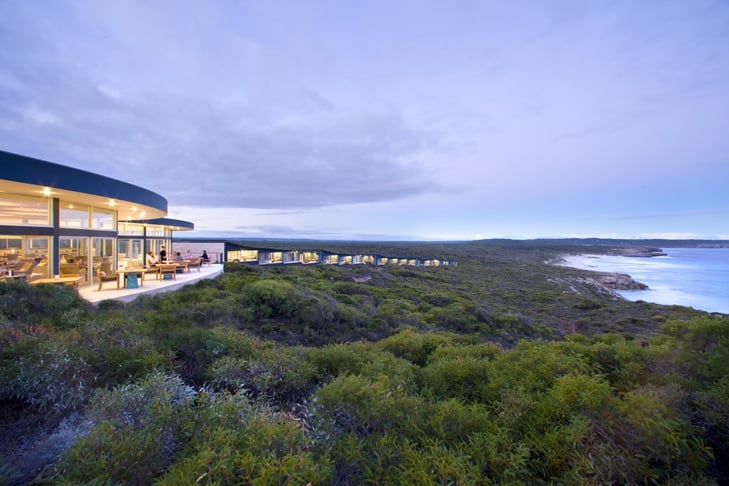 Source: www.baillielodges.com.au
Serious about wellness
So, you've made some serious new year resolutions and you've tipped your cap at getting the upper hand on fitness and wellbeing. While spa treatments and beauty regimes are good for the soul, you've got a serious bent to put a dent in your goals. These real-deal health spas feature enough boot camp spirit to boost your resolve while compromising nothing on luxury.
Lanserhof Tegernsee, Germany. Nestled in the Bavarian Mountains is Europe's most modern centre for health. Here, space and tranquillity meet the latest medical know-how on fitness and vitality. Allow yourself two weeks and arrive ready for transformation. You've reached detox central where five-star, opulent surroundings will have you wondering why you don't start every year this way. The LANS Med Concept will evaluate your needs via a range of diagnostics based on Modern Mayr Medicine before your consulting physician creates an individual health plan oriented to your body and your goals. Reboot your system with initial tea-and-water fasting and detoxification, then optimise your digestive powers with a personalised menu. Dive into "energy medicine" on a cellular level, explore genetic testing, relax into a sleep program or work your way through a seemingly endless list of possibilities. You'll leave feeling renewed, recharged and resolute … and your body will thank you.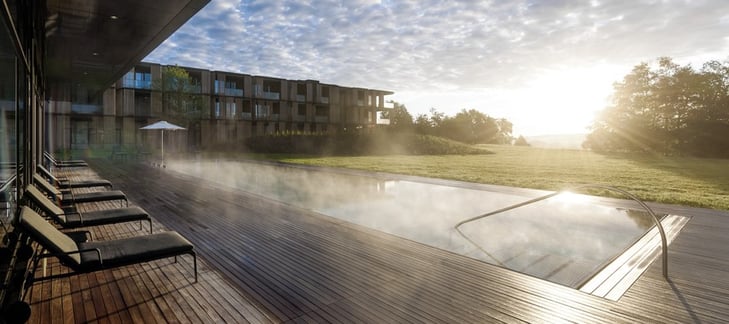 Source: www.lanserhof.com
Amangiri Resort, Utah, US. Take your new year resolutions to a fresh level of purpose at this remote hideaway tucked in the canyons of America's south west. The stark desert setting belies the magic within. Amangiri's wellness experience reflects the healing traditions of the Navajo through the four elements of earth, wind, fire and water. Sink into a stunning stone-lined step pool with a desert view for contemplation. Hit up a wellness coach to help identify your inner values and motivate you to transform your goals into actions for sustainable health changes. Then bed-in the new you with unforgettable adventures like climbing majestic rocky formations, taking a dawn hot air balloon flight over stunning landscapes, unearthing fossils at one of the world's richest palaeontology sites, kayaking Lake Powell's extraordinary secluded bays or horseback riding through sweeping desert terrain.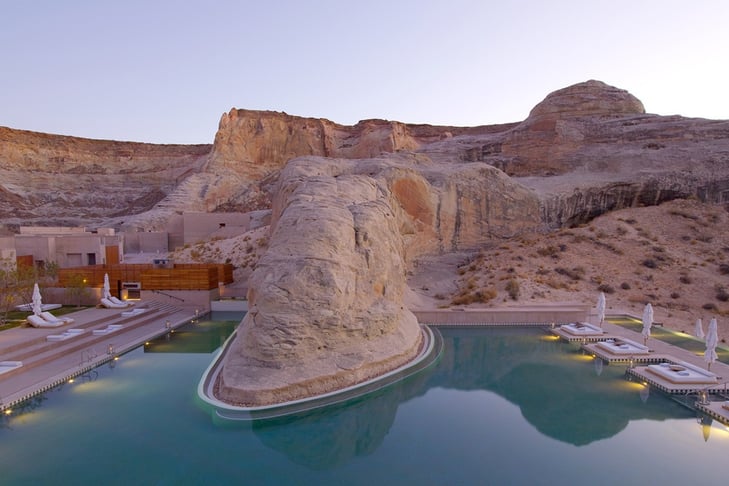 Source: www.aman.com