The United Kingdom merges incredible tradition with freedom to live the life you desire.
Eons of history, vibrant cities, peaceful hamlets and nature's bounty combine to make the United Kingdom (UK) a front-runner for your premium lifestyle destination.
You're never far from the coast, the countryside, the Scottish Highlands, the Irish green, dynamic London or the rest of the world. High-speed trains and frequent flights put it all within your reach. Be in Paris in a couple of hours or springboard from Heathrow's International Airport hub to anywhere on the globe.
Encompassing England, Scotland, Wales and Northern Ireland, the UK is culturally rich and diverse. You can feel its deep heritage in ancient cobbled streets and grand architecture.
Take your pick of distinct regional identities. Your balcony skyline vista could be as varied as grand cathedral spires, mist-tinged moors or thatched roofs against patchwork English countryside.
In the big cities, dive in for nightlife that never ends: theatre, live music, major sporting events and swish restaurants. Nearby, but a world away, seek thrills in nature-laden national parks, world-class single malt whisky distilleries or beachside resort towns.
Backboned on tradition and political reinvention, the UK offers you remarkable freedom – to journey, to endeavour and to enjoy the lifestyle you yearn for.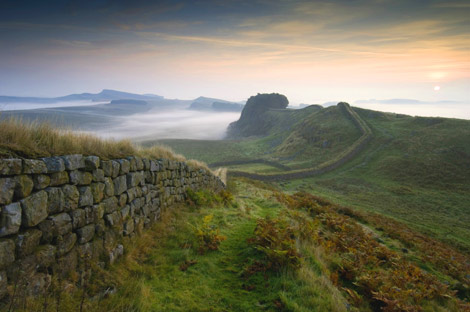 With modern human habitation dating back to the Ice Age, the UK is a deeply rich historical region. Celts, Romans, Vikings, Normans and pioneering industrialists have all influenced the UK's identity and left remarkable landmarks for you to explore. Pagan stone circles, medieval hill forts, remote Norman castles and towering abbeys. You can walk the ruins of a Roman border wall on the 135km Hadrian's Wall Path or wander the Palace of Westminster, home to the UK parliament.
Nowhere else wears its history with such passion. It's everywhere, ready for your discovery. The National Trust and a host of other organisations ensure the diverse heritage is preserved, restored and protected for the future.
REGION – LONDON
Samuel Johnson once said, "… when a man is tired of London, he is tired of life."
The capital, home to more than 8.6 million people, is eclectic, elegant and lively.
London is a leading global city in the arts, commerce, entertainment, fashion, finance and more. The greatest concentration of top-class universities in the world makes it a hotspot of knowledge and entrepreneurship, a place for inspiration and like-minds.
Two thousand years of London history wraps around the twists and turns of the Thames River, fringed in iconic landmarks including Big Ben, Buckingham Palace and the London Eye.
Camera-baiting views are endless. As are the possibilities. Sensational shopping at Harrods, Oxford Street or Soho. Ambling through romantic parks and tranquil green spaces fringed with stunning architecture. Exploring a plethora of museums and galleries as traditional as Victoria and Albert Museum or cutting edge as the Tate Modern.
Some say living in London is like living in a grand country house – there's always a party or gathering happening and you're always invited. Ritzy restaurants and award-winning chefs co-create a dining scene that serves up an incredible array of cuisines.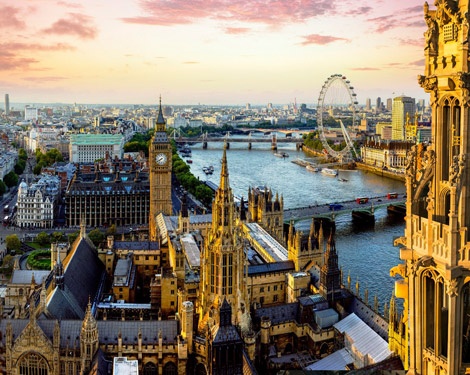 From the grace of Notting Hill's grand stucco houses to the ultra-modern spirit of Mayfair's luxury apartments, London's lifestyle seduces. Sophisticated enclaves of Chelsea, Kensington and Knightsbridge are perfectly positioned for the glamorous boutiques, bars and theatres of the West End.
Seeking English country living within London? Hampstead is a pocket of quintessential bucolic style with all the trappings of village life including cricket grounds, tennis clubs, country clubs, sweeping driveways and grand entries.
---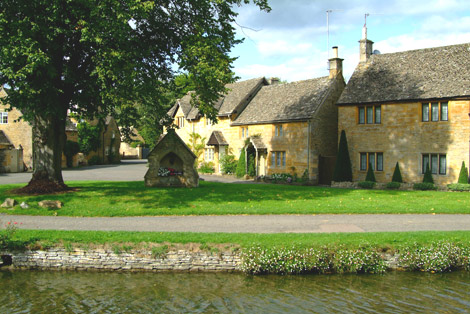 Country escapes
Traditional country charm is the essence of UK lifestyle. Whatever your location, you can drive for an hour and feel like you're a million miles away. A spa retreat in the Cotswolds will recharge your batteries. The Scottish Highlands were made for road touring. Why not hire a supercar and wheel past inky lochs and craggy moors? Or beetle around Oxfordshire exploring stately mansions and chocolate-box villages. Enjoy the simple pleasure of wandering boardwalks and seaside amusements at Brighton. And for a touch of glamour, book a private champagne tour of the Bath Abbey and drink in the view from the top.
---
Breathing spaces
Adventure. Outdoors. Wide open spaces. Places where you breathe and re-focus to live your best life. The UK has 15 national parks where natural drama unfolds in beautiful and diverse landscapes. UK national parks also protect farms, villages, cultural heritage and almost 4,000 ancient monuments. Each park teems with unique possibilities. The Cairngorms is the largest and offers skiing, hillwalking, climbing and horse-riding. For wild rolling landscapes and bleak windswept tors, head to Dartmoor National Park in Devon. The rugged beauty of the Lakes District has held writers, artists and visitors spellbound for centuries. And just an hour from Glasgow, Loch Lomond & The Trossachs brims with scenic eye candy.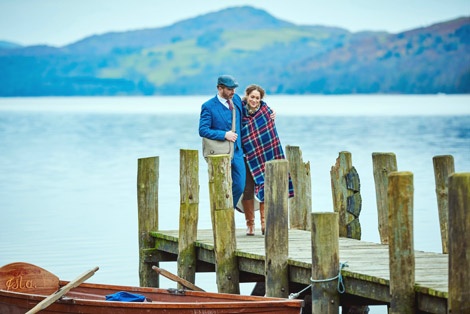 ---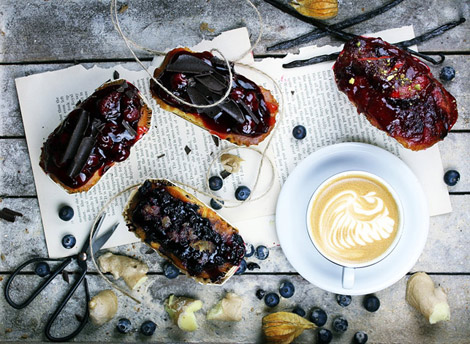 Taste sensations
Rich immigration heritage, tradition, proximity to Europe – myriad influences underscore the UK food experience. Living here means cherry-picking an infinite list of traditional and multicultural restaurants, cafés, eateries and drinkeries.
Choose to dine beneath the stars in the conservatory at London's most romantic restaurant, Clos Maggiore, or take in seafront views and a traditional English afternoon tea at Eastbourne's 5-star Grand Hotel.
In Belfast, feast on a banquet with a difference – Rayanne House's Titanic Tasting Menu recreates the last meal served in first class before the Titanic sunk. Got three days to spare? Immerse yourself in a seafood & cider crawl through the rural southwest counties of Somerset, Devon and Cornwall.
---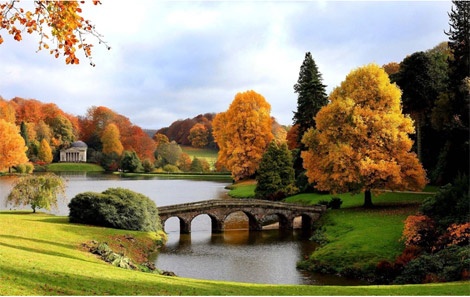 Home counties
Close to the action, without compromising your idyllic lifestyle, the "home counties" – those nearest to London – are home to some of the most exclusive residential enclaves in the UK. Commute to the capital from Surrey, Kent, Essex or Middlesex, and at day's end retreat to your country estate or two-storeyed thatched cottage among village greens, hawthorn hedgerows and golf courses.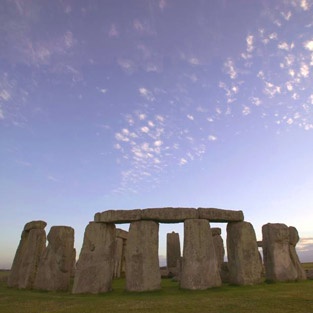 Did you know?
In the UK, you can never be more than 70 miles (112km) away from the sea.
The Queen of the UK is the legal owner of one-sixth of the planet's land surface.
In the UK, accents change noticeably about every 25 miles (40km).
The oldest house in the UK is nearly 6,000 years old and has stone furniture that is still intact.
More than 65 million people call the UK home.
---
Currency
Pound Sterling (GBP)
Time Zone
Western European Time (UTC)
Western European Summer Time (UTC +1.00)
Language
English, Irish, Gaelic and Welsh.
Climate
In general the UK has warm summers and cool winters. Summers are cooler than those on the continent, but the winters are milder.
The overall climate in England is called temperate maritime. This means that it is mild with temperatures not much lower than 0ºC in winter and not much higher than 32ºC in summer.