The hustle and bustle of the Thai food market, together with the aromatic sensations which change every five paces, captivate your senses. As reflected in its cuisine, the culture of Thailand is one of generosity, warmth and refreshment.
Whether traveling by motorcycle through the high-country green landscape, navigating the city streets of Bangkok or feeling the bright white sand of Ko Lipe beach envelop your toes, Thailand is a country of immense contrasts; a country like no other.
Expanses of rice paddies and tropical forests dominate the geography of Thailand, with its cluttered cities and towns of rural, ancient character sparking endless quests of cultural discovery.
The traditional Thai greeting, the wai, is generally offered first by the younger of the two people meeting, with their hands pressed together, fingertips pointing upwards as the head is bowed to touch face to fingertips.
Thailand is like that. Welcoming. Friendly. Accommodating. And keen to introduce you to unforgettable experiences.
A country always in front-of-mind for those looking for unique experiences, with almost a legendary status amongst travellers around the world, Thailand presents a blend of culture charm and luxurious indulgence.
From the rich forests and fields punctuated by silvery waterfalls in the north to the gleaming temples and golden Buddhas, to the gentle surf and sandy beaches, Thailand will always excite and surprise.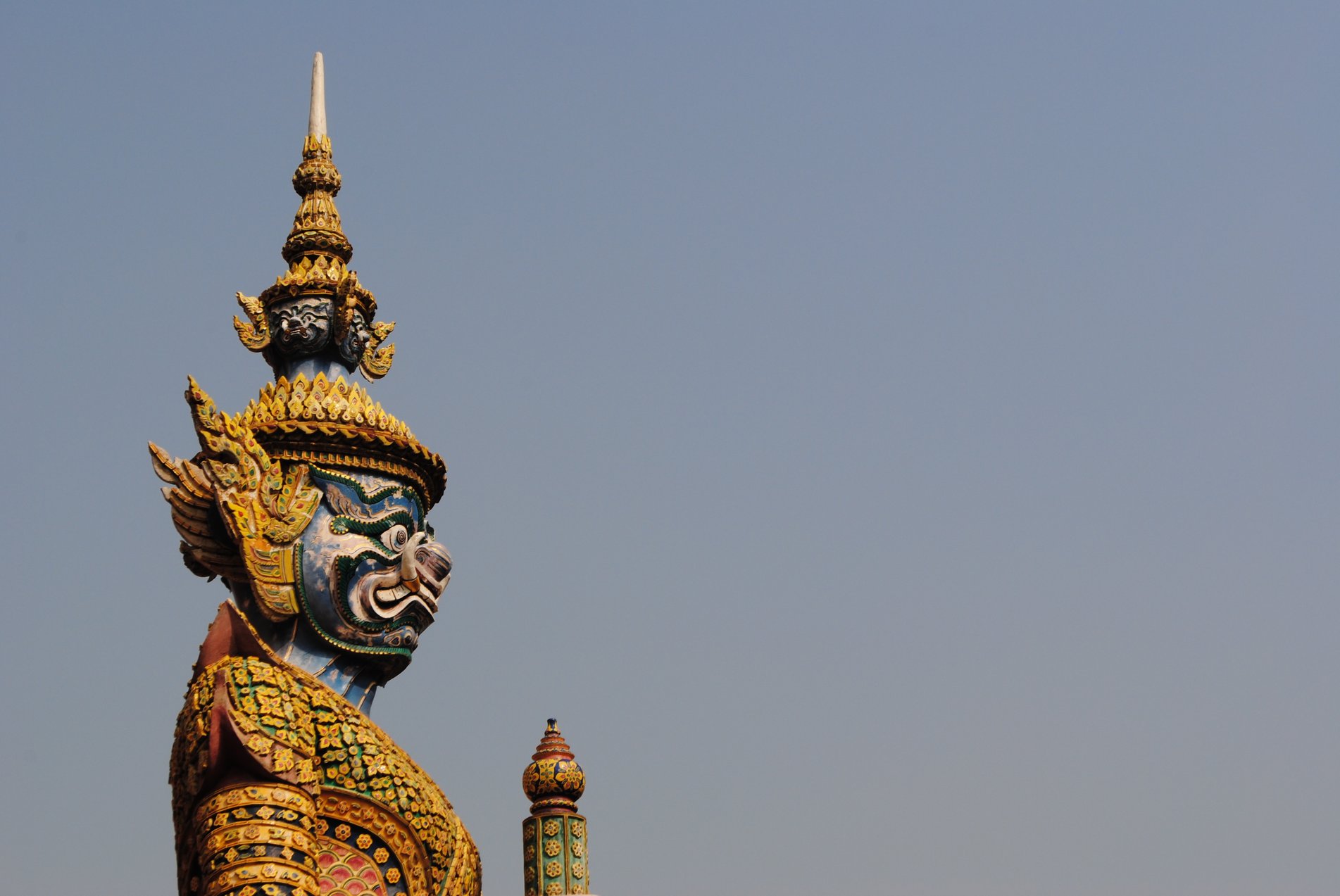 In the 1600s, Ayuthaya, which was just north of today's Bangkok, was one of the greatest and wealthiest cities in Asia, a thriving seaport that entertained emissaries and traders from Europe, China and beyond. It was observed by some travellers that in comparison to Ayuthaya, London was just a village.
Siam become known as Thailand in 1939 (meaning – Land of the Free) as a result of the Revolution of 1932, when the nation's military staged a coup against the monarchy and established a constitutional-style monarchy.
Destinations
Bangkok
It is believed that the name of Thailand's capital city is derived from the phrase, "a village situated on a stream". With 8.5 million people now living within its main region and another 14 million in its surrounding areas, the city is still "on a stream", but the rest is ancient history.
Bangkok is the alpha-male of Thai cities, dwarfing all other urban centres.
Of course, Bangkok is the economic centre of Thailand, with flourishing wholesale and retail trade, as well as manufacturing and real estate markets. With the Thai stock exchange (SET) and all major banks and businesses based in the city, Bangkok is a colossus on the world stage, and staggering in its scope when viewed from the air.
With ornate shrines and a vibrant street life, golden Buddhas side-by-side with technology and commerce, it's the contradictions and multi-faceted personality of Bangkok which makes it quintessential Thailand.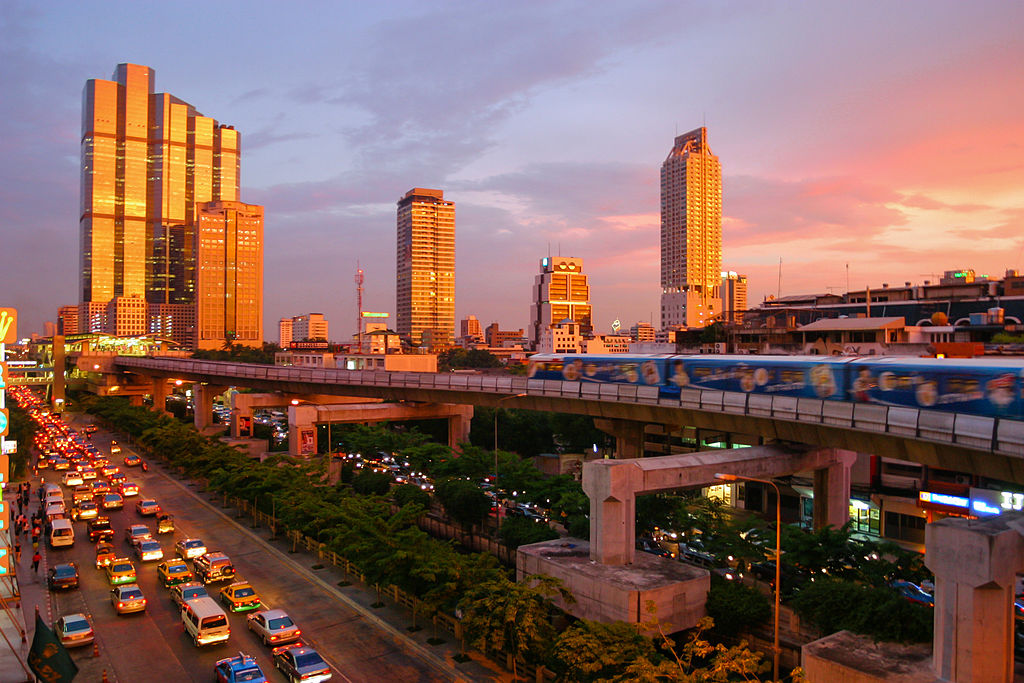 CHIANG MAI
Since it was built in 1296 as a walled city surrounded by a moat, Chiang Mai has gone through constant transformations, yet reflections of the earliest Thai culture still shine brightly from its heart.
Even today, the original moat, its corner ramparts and restored gates remains, fully preserved as a reminder of the city's past.
With around 400,000 people, Chiang Mai is considered as Thailand's second most important city, although there are others with bigger populations. Its character is what sets it apart.
Far more relaxed than Bangkok, the former seat of the Lanna kingdom, Chiang Mai is a magnet for foreigners looking for a unique Thai experience, both on a full-time or part-time basis. Around 100,000 visitors swell the city's population ever tourist season.
Unreservedly friendly, the city remains fully Thai in its atmosphere and attitude – a slightly sleepy, relaxed place, nestled amongst forested foothills, and an ideal place to connect with locals, their traditions and customs.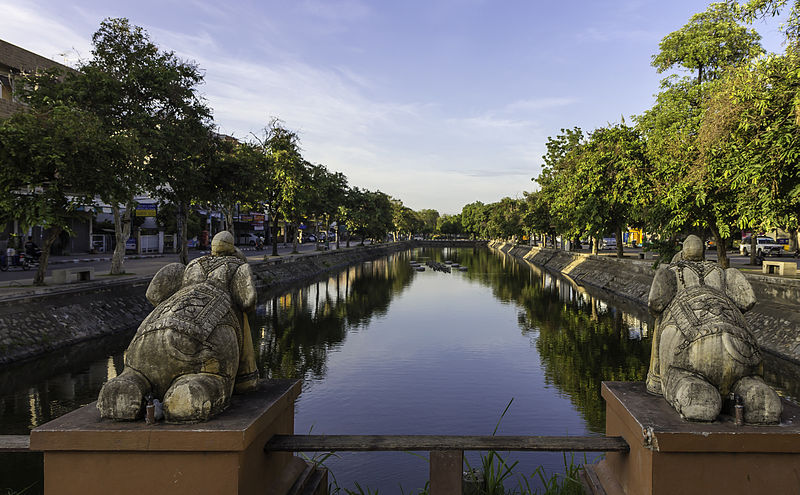 KOH SAMUI
Sitting off the eastern coast of Thailand is a sleepy island, where local fisherman and coconut farmers have sold their wares for decades, but which today is feverish tourism hub, complete with almost 18,000 hotel rooms.
Since the 1980s, bit-by-bit, Koh Samui has transformed itself into a resort island, but retaining its long stretches of shaggy coconut palms, and fishing boats bumping together in the harbour.
With a population of around 63,000, the island's airport processes over 1.3 million visitors per year, most on the way to the huge array of accommodation sites – everything from backpackers through to the highest-end luxury resorts.
No longer a sleepy fishing village, Koh Samui is a stylish island, where you can sample everything unique about Thai culture and find relaxations at the same time.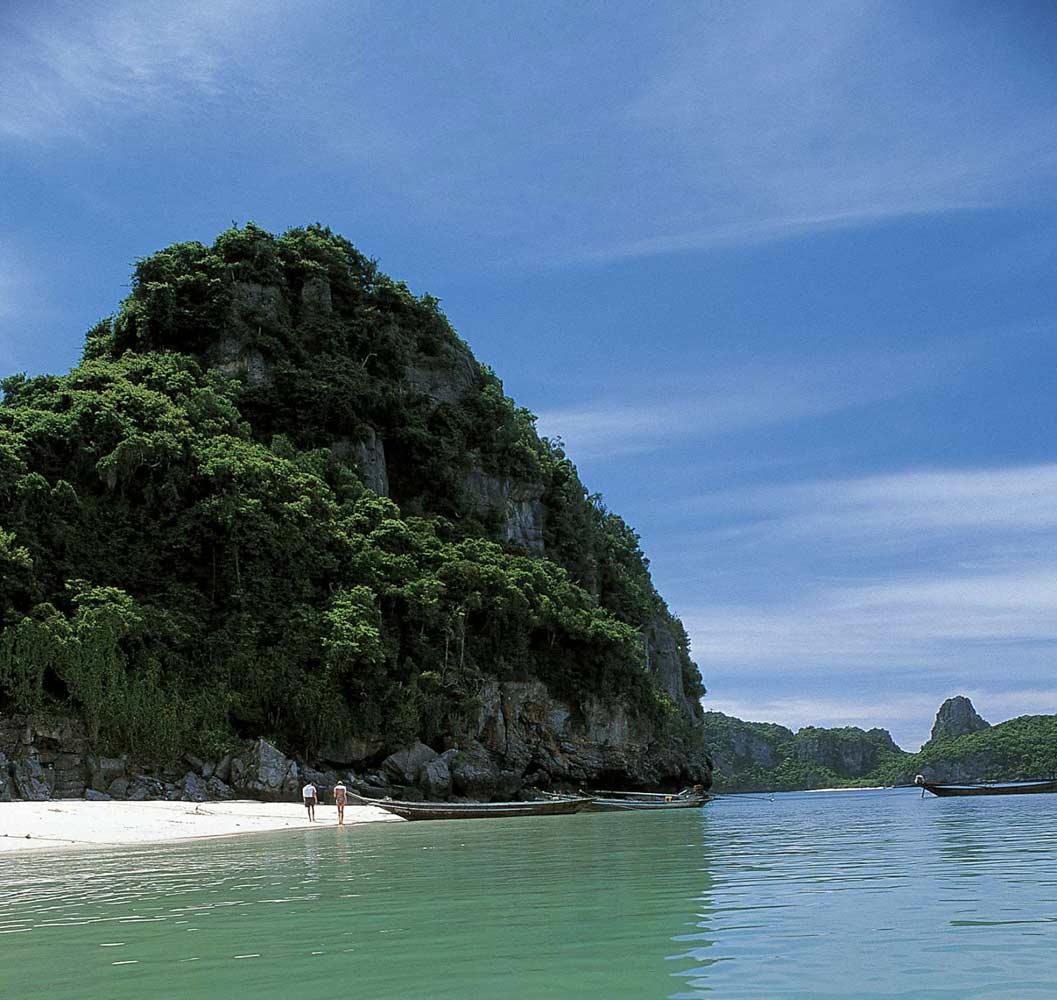 LAMPANG
Known as "Horse Carriage City", the river city of Lampang offers a glimpse into Thailand's past, comparatively untouched by western influences. There's virtually no high-rise buildings, which are so common in other northern towns such as Chiang Mai and Chiang Rai, but one can bump along Lampang's roads in one of many horse-drawn carriages – the symbol of the city.
The Wang River flows through the heart of this major hub, often used as a stopover by those travelling from Bangkok to regions further north.
With a population of over 60,000, and surrounded by rice paddies, and pineapple and sugar cane farms, such is the traditional Thai aspect of Lampang, it is often the choice of film-makers creating period dramas.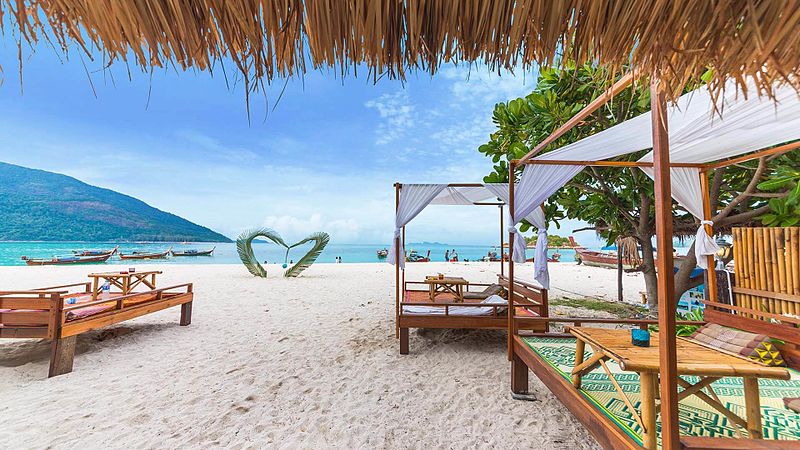 ---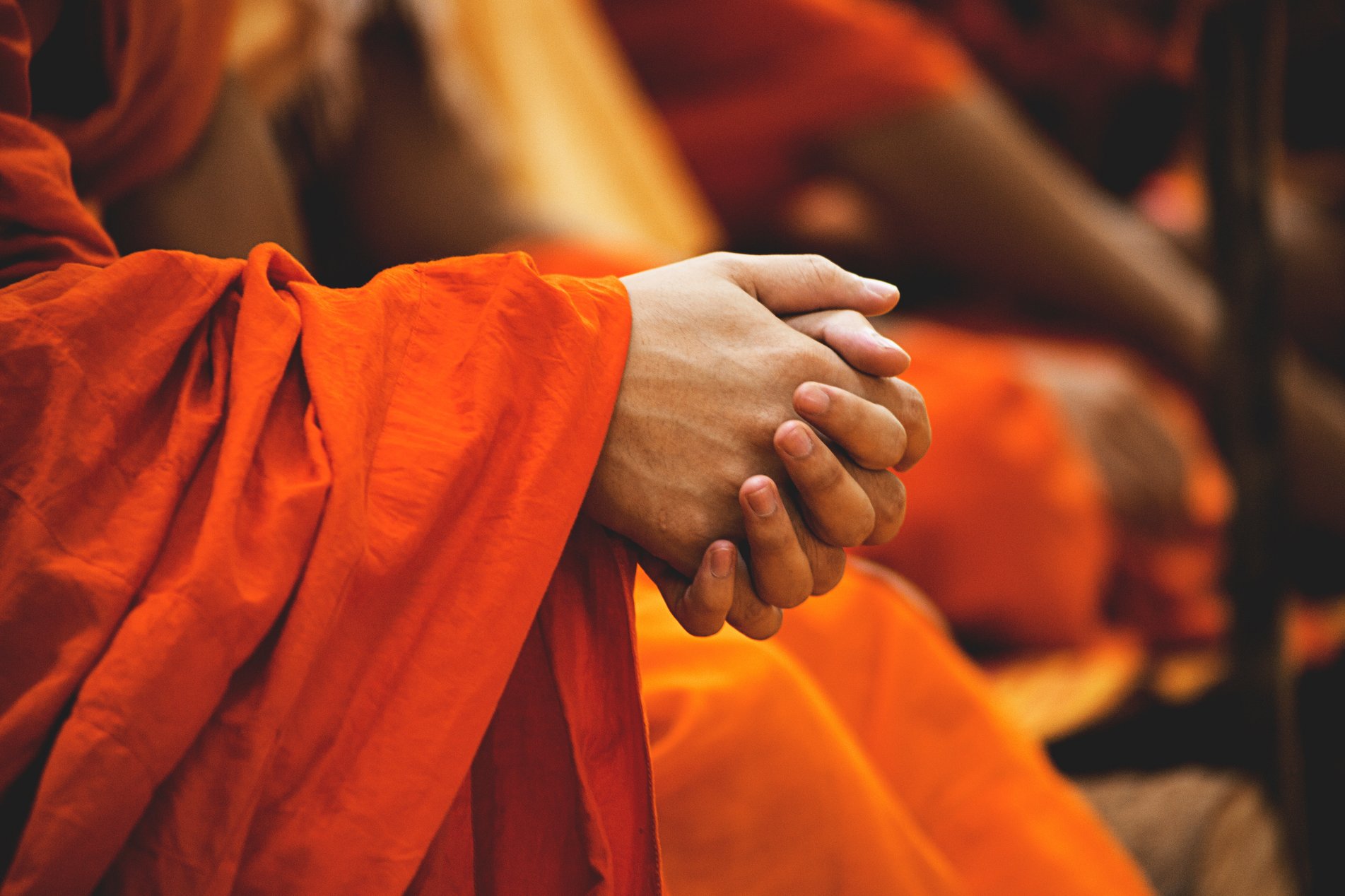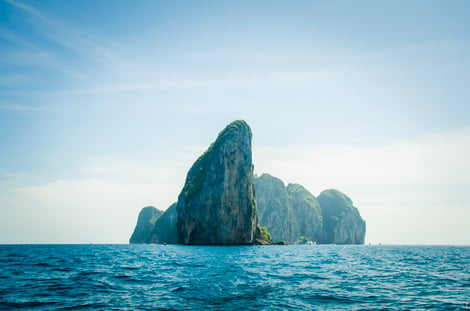 lifestyle
Thailand is known as the "Land of the Smiles", and when people encounter the air of serenity and optimism that permeates the country, a smile is the natural reaction. Perhaps no other place on earth is as welcoming and relaxed as Thailand.
Some of the best beach clubs in south-east Asia await, offering white sand, turquoise seas and created for relaxation and refreshing. Take your pick between jewels such as Phuket, Koh Tao or Rayavadee, there's a tranquil beach walk awaiting.
Visit the Giant Palace, one of Bangkok's main tourist attractions. You will need to navigate the thronging crowd, but for a quick immersion into Thai culture, there is no substitute for viewing the golden, intricate designs of this temple.
With its healthy rainforest, pockets of white-sand beach in sheltered bays and rocky headlands, the five isles of the Surin Island Marine National Park is a must to visit, but only in the dry season, from November through to April.
Like a river, the traders at Chiang Mai's Night Bazaar line the footpath of Th Chang Khlan, exhibiting an extraordinary array of wares. Within a short walk, the Kalare Night Bazaar sells upmarket clothes and home décor, and behind is the Kalare Food Centre – all up a great night for all the family.
A sanctuary for rescued elephants, the Elephant Nature Park in Chiang Mai has abandoned giving tourists elephant rides and training elephants to perform stunts, but instead focuses on interaction between man and beast. Many of the elephants have been rescued from logging camps and tourist shows.
---
Food
Thai cuisine blends five fundamental tastes: sweet, spicy, sour, bitter, and salty. Common ingredients used in Thai cuisine include garlic, chillies, lime juice, lemon grass, coriander, galangal, palm sugar, and fish sauce (nam pla).
The staple food in Thailand is rice, particularly jasmine variety rice which forms a part of almost every meal.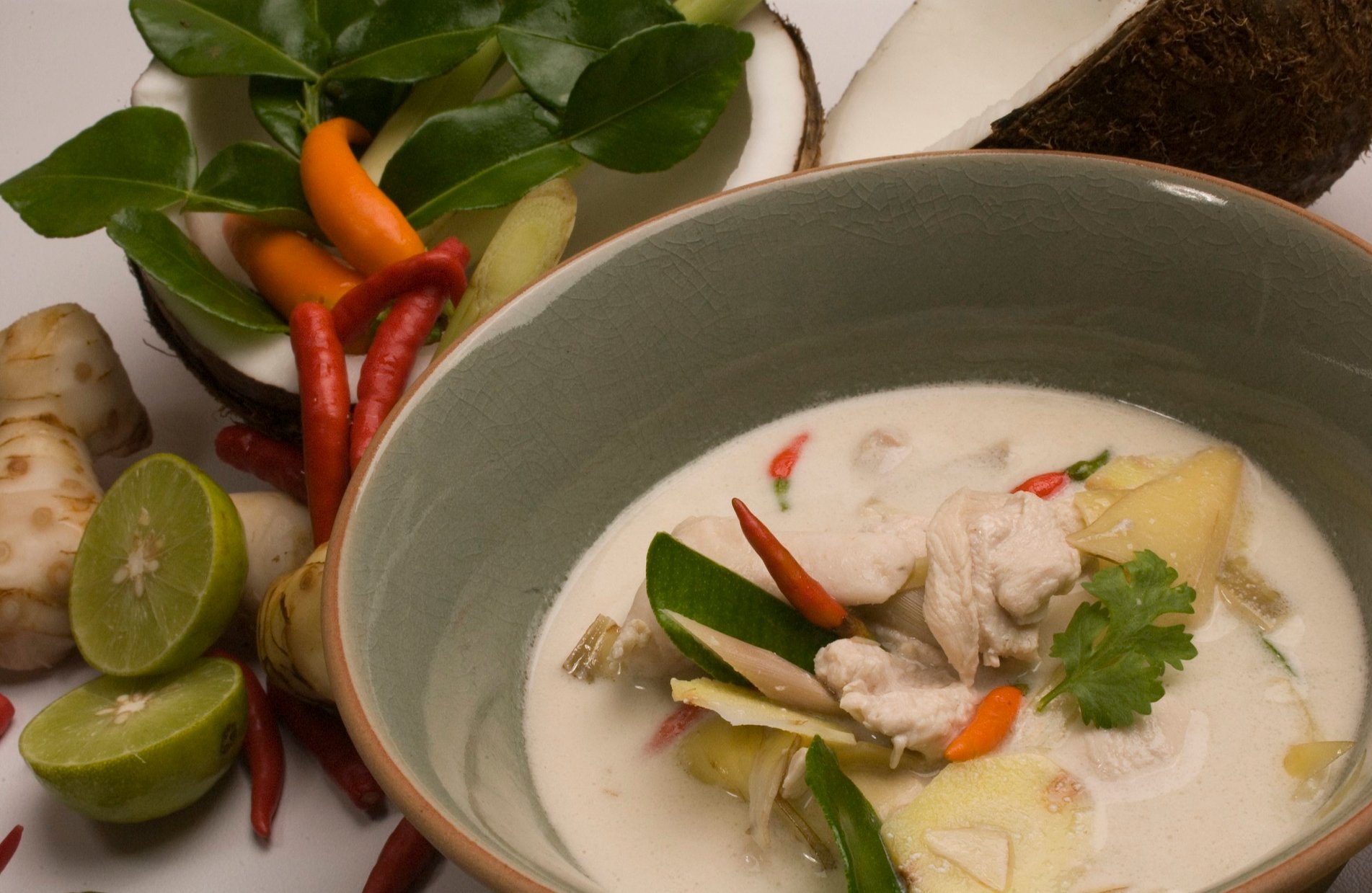 With a low cost of living, high quality healthcare at an affordable price, and a wide variety of real estate to choose from, it is easy to be tempted to live in this Asian jewel.
Thailand was voted the world's fifth friendliest country by Rough Guides readers.
Thailand's coastline is 3219 km long, and boasts some of the most famous beach resorts in the world.
Did you know?
The word "Thailand" means "land of the free".
Thailand is a constitutional monarchy, much like England.

Thailand is the world's largest exporter of rice.

Bangkok once had dozens of canals and its buildings stood on stilts. Most have now been filled.
---
Currency
Thai Baht (THB)
Time Zone
UTC +07:00
Language
Thai
climate
Thailand's climate is tropical with a mean annual temperature of 28°C and high humidity.
There are three distinct seasons – the hot season from March to May, the cool season from November to February and the rainy season from about June to October.