Unquestionably, the biggest attraction for luxury real estate shoppers in South Africa is the wonderful climate.
Take also into account the beauty of the unspoiled landscapes, the stunning beaches and the unparalleled diversity of wildlife, and you have a country just made for the luxurious lifestyle.
Surrounded by picturesque coastline on three sides, South Africa offers boundless leisure and lifestyle opportunities.
Wine enthusiasts can enjoy the Western Cape, home to the world's longest wine route, running 850 kilometers from Port Elizabeth to Cape Town.
Cerulean seas and the rugged expanse of Table Mountain come together to make Cape Town one of the most iconic and well-recognised cities in South Africa.
Soak up the rich culture and contentious history of Johannesburg, South Africa's largest and most multicultural city.
Experience exciting safari adventures in Kruger National Park in South Africa's northeastern corner.
Relish in the subtropical climate of Durban while exploring the city's extensive beaches, lively restaurant precincts and thriving shopping districts.
Dramatic coastal and rural landscapes meld with a distinct mix of architectural styles to position South Africa as a 'go to' location for the refined luxury buyer. Presenting a combination of culture, history, thriving natural beauty and world-class amenities, South Africa is the new destination in luxurious living.
Destinations
Durban
A buzzing and colourful prime property destination known for its sparkling warm waters and golden sandy beaches.
Being a coastal city, Durban is constantly affected by the warm Mozambique current flowing down its coastline, making surfing, yachting and fishing some of the primary activities on the many sparkling beaches. Partly metropolitan, mostly tropical, Durban is home to a plethora of multicultural (OR multiethnic) magic and boasts a charming clash of colonial and post-modern architecture alike.
This coastal Zulu kingdom of giant palms, crystalline waters and sun-kissed golden sands is a holiday resort all year round. This makes Durban a never-ending summer utopia for the luxury property buyer with the thirst for sun, surf and multicultural zest.
Johannesburg
The second largest city in Africa, with more than 3 million people calling this bustling metropolis home, Joburg - or Jozi - as some prefer to call it, offers visitors an experience as unique and diverse as the city itself.
Whether you're looking to call it home, in search of a cultural encounter, an adrenaline rush or simply want an escape, the city of Johannesburg has everything you're looking for and more.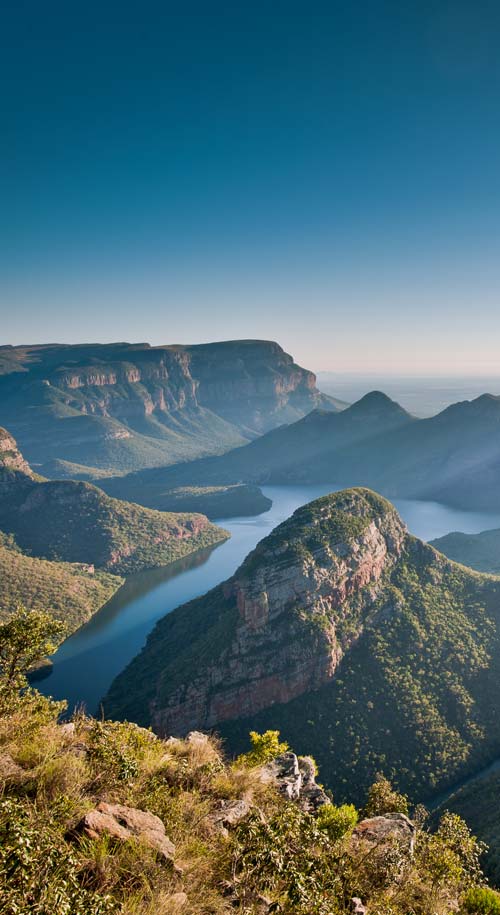 Mpumalanga
Known as the land of the rising sun, also home to the Kruger National Park - one of Africa's largest game reserves.
The home of the Big Five and the second largest reserve in Africa, this area of the wild, unspoiled by humans, has become a destination for travellers across the globe. Located in one of the most ecologically heterogeneous regions of Southern Africa, the vastly shifting landscapes of the park connect expanses of grassy planes, traverse thorny woodland thickets that encircle rugged koppies, and culminate in the imposing Lebombo Mountains of the east.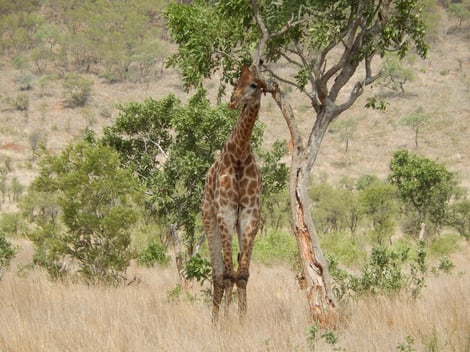 Western Cape
With the Indian Ocean lapping its Southern Shores and the Atlantic Ocean to the West, this province offers a world of diversity.
Home of Cape Town, the 'Mother City', a cultural, business and political hub. It's considered as one of the most beautiful cities in the world. Cape Town is the quintessential melting pot: a city alive with creativity, colour, sounds and tastes.
While wandering the city's streets, gardens, mountains and beaches and meeting its people, you will fall in love with Cape Town's natural beauty, creative freedom and incredible spirit.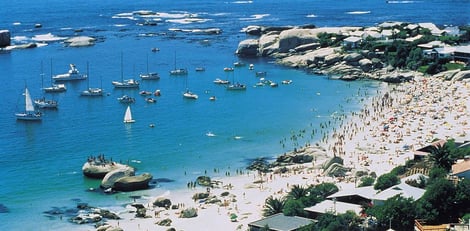 ---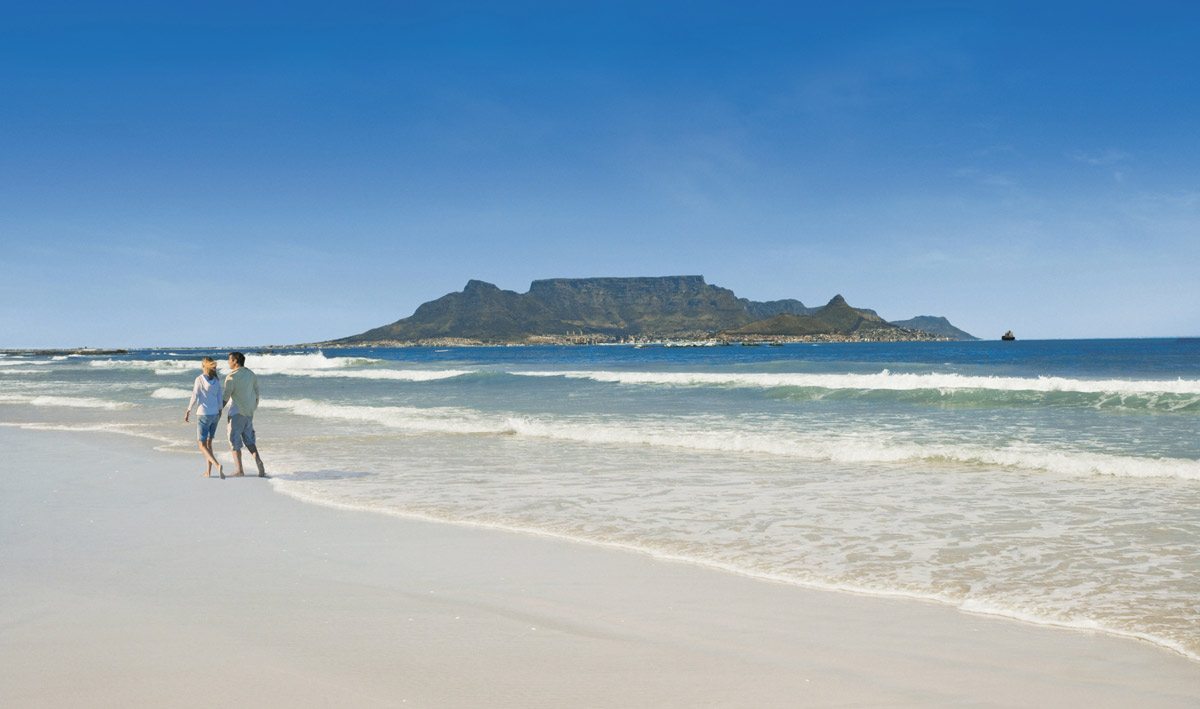 Lifestyle
From Table Mountain to God's Window, South Africa's scenic wonders and natural beauty is astounding.
As a luxury tourist destination, South Africa excels at pampering its guests and residents alike. Even some of the smallest game lodges and hotels offer some spa treatments, often in glorious outdoor settings.
A destination where you really can experience it all; from cage diving with great white sharks, to exploring the origins of ancient man, or relaxing on the unspoilt beaches of the Wild Coast.
---
Food and Wine
Wine enthusiasts can enjoy The Western Cape, home to the world's longest wine route, running 850 kilometres from Port Elizabeth to Cape Town
From traditional comfort food to Michelin-star dining; a hearty buffet or a gourmet banquet beneath a star-strewn African sky, let your taste buds take you on a journey of discovery with South African soul food.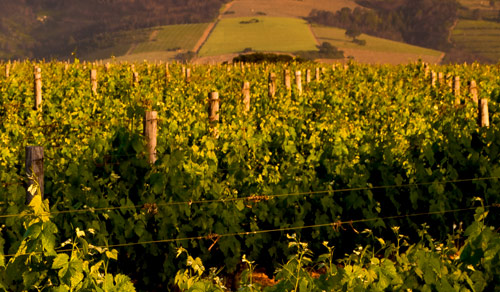 ---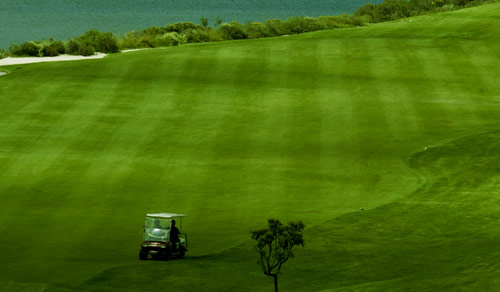 Golf
South Africa is covered in golf courses. It's a fantastic golfing country, plenty of space, ideal weather and outstanding scenery.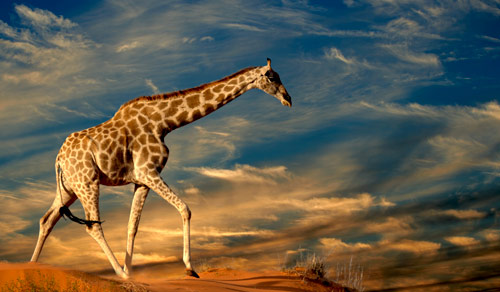 Safari
With award winning safari lodges in Limpopo, Mpumalanga and the Eastern Cape, you can encounter a phenomenal safari experience whilst having luxury on call, with exceptional service and cuisine.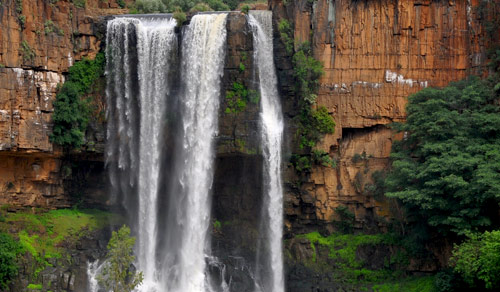 Activities
Thrill-seekers have a myriad of options on offer, from kite surfing off Durban's North Beach, to abseiling in scenic Waterval Boven, or paragliding over Knysna Heads.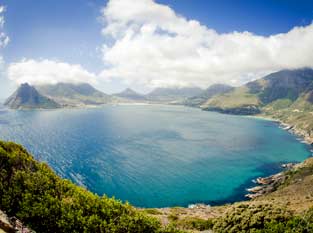 Did you know?
South Africa has the most luxurious train in the world, The Rovos Rail.
South Africa has been declared one of the 18 mega-diverse destinations in the world. As a pioneer and leader in responsible tourism, South Africa has numerous conservation projects to protect its natural heritage.
South Africa has a landmass of 1,219,912 km² edged on 3 sides by a nearly 3000km coastline washed by the Indian Ocean.
Table Mountain in Cape Town is believed to be one of the oldest mountains in the world.
---
Currency
South African Rand ($ZAR)
Time Zone
UTC +2 hours
Language
English, Afrikaans, Northern Sotho, Southern Ndebele, Southern Sotho, Swazi, Tsonga, Tswana, Venda, Xhosa and Zulu
Climate
South Africa is a subtropical region. The climate is seasonal, however it is pleasantly warm and sunny at least seven months of the year. Peak summer temperatures on average reach 32°C-38°C through November-March while the temperature drops in the winter months of May to August.
South African temperatures tend to be lower than other countries at similar latitudes because of its higher elevation above sea level.