Defined by active volcanoes, picturesque beaches, dense jungles and rich, ancient traditions, Indonesia is a land of diversity, culture and raw, natural beauty. With a year-round tropical climate, some of the world's most photographed coastlines and several vibrant, bustling metropolises, Indonesia offers limitless lifestyle options and refined luxury.
Explore the island of Java, Indonesia's heartland and home to its buzzing capital city, Jakarta. Enjoy the capital's decadent nightlife or plunge headfirst into the sights and smells of vibrant Chinatown. Relish in Jakarta's world-class shopping precincts before exploring the unique dining options on offer at the city's many five star hotels.
Unwind and discover the magic of Bali, famed for its pristine coastlines, tranquil beaches and relaxed way of life. From the manic pace of Kuta to the consummate luxury of Seminyak, Bali offers a new level of indulgence.
Uncover the rugged jungles, volcanoes and lakes of Sumatra. This wild and beautiful island is home to some of Indonesia's most intriguing animal wildlife including the endemic Sumatran Orangutan.
From untouched rainforest to picture-perfect beaches and buzzing metropolises, Indonesia is as diverse as it is beautiful. Offering boundless luxury and lifestyle opportunities, it is easy to see why Indonesia is the destination of choice for the discerning buyer.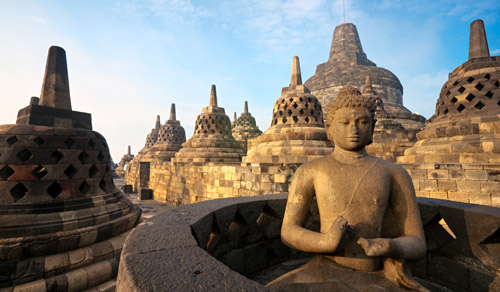 The people of Indonesia today are of Malay origin and are the descendants of migrants that arrived around 4000 BC.
The first Europeans to visit Indonesia were the Portuguese who sought to capitalise on the valuable spice trade in the islands of Maluku. Soon the Spanish, Dutch and English also sent ships in search of wealth.
After centuries under Dutch rule, the independence of the Republic of Indonesia was declared in 1945 in the wake of World War II. Independence Day is celebrated each year on the 17th of August.
Lifestyle
Azure seas, pristine beaches, tranquil rainforest and bustling cities combine to make Indonesia a truly unique luxury destination.
Plunge into some of the world's most crystal clear waters and enjoy a range of water sports including snorkelling, diving and surfing.
Indulge the senses at one of Indonesia's many day spas and unwind with a traditional Balinese massage or a decadent facial.
Uncover Indonesia's natural beauty by visiting one of its 167 active volcanoes or trek through the country's unspoiled topical forests.
Treat your taste buds to the heady flavours of Indonesian cuisine with traditional dishes such as nasi goreng, satay and mie bakmi.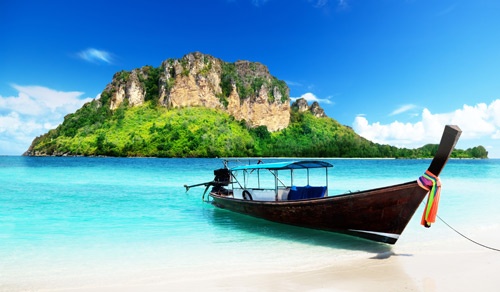 ---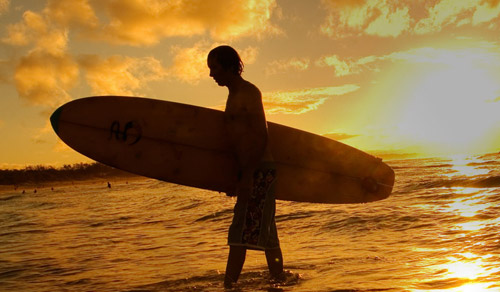 Surfing
Indonesia is a premier destination for surfers, offering some of the world's best breaks and most idyllic surf beaches.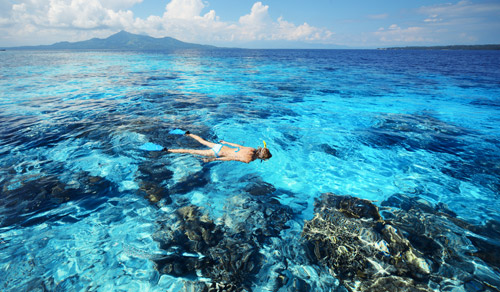 Diving
Boasting an array of vivid sea life set amongst sparkling sapphire waters, Indonesia offers some of the most unique diving experiences.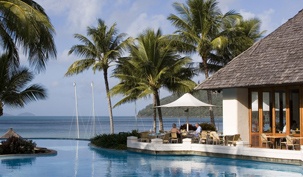 Spa
Experience the incredible opulence of Indonesia's many spas for a day of indulgent treatments and sheer relaxation.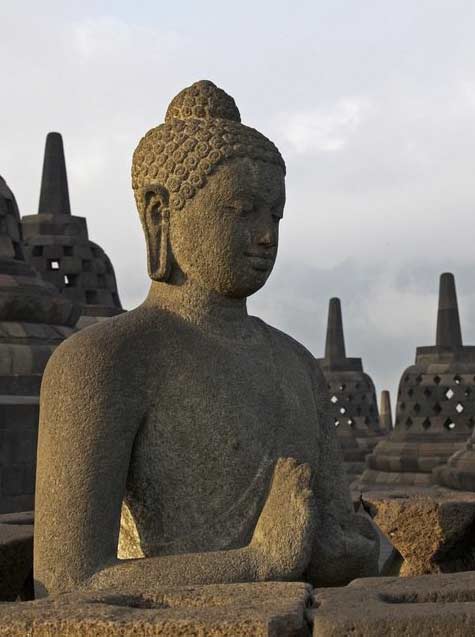 Did you know?
Indonesia has 34 provinces with over 238 million people, and is the world's fourth most populous country.
With 18,110 islands, 6,000 of which are inhabited, Indonesia is the largest archipelago in the world.
Indonesia has the largest Muslim population in the world.
There are over 160 active volcanoes scattered around Indonesia's many islands.
The world's largest flower, Rafflesia Arnoldi which can weigh 7 kg (15 pounds) only grows on the island of Sumatra, Indonesia. Its petals can grow to 0.5 meters (1.6 feet) long and 2.5 cm (1 inch) thick.
Borobudur temple in Central Java is the largest Buddhist temple in the world, decorated with 2,672 relief panels and 504 Buddhist statues.
---
Currency
Indonesian Rupiah (IDR)
Time Zone
GMT+7 through GMT+9
Language
Bahasa Indonesia
Climate
Split by the equator, Indonesia has almost an entirely tropical climate including a high humidity rate.
Indonesia's temperature on land remains reasonably constant due to the dependably warm waters that make up 81% of Indonesia's area. Thee coastal plains average 28°C, the inland and mountain areas average 26°C and the higher mountain regions average 23°C.