In a land where unspoiled customs, culture and courtesies still exist, Fiji offers a myriad of island jewels, encircled by white sand beaches and sparkling lagoons. With over 320 unique islands, this South Pacific nation, which boasts year-round sunshine, is fast becoming the luxury destination of choice.
Indulge in the sights and sounds of the country's two main islands, Viti Levu and Vanua Levu, or uncover your very own slice of paradise on one of Fiji's many untouched islands. Fiji's relaxed South Pacific atmosphere and scenic natural beauty will enchant even the most discerning luxury buyer.
Explore Fiji's growing capital, Suva to discover a world of decadent day spas, exciting culinary experiences and eclectic shopping options. By day, discover Suva's many picturesque gardens and stunning coastline, and by night, immerse yourself in the city's vibrant nightclubs and bars.
Unwind and enjoy basking on remote beaches and snorkelling with sting rays while you island-hop around the Yasawas, or cruise around the bustling resorts and secluded hideaways of the Mamanucas. Get lost on the long, languid beaches of Viti Levu's striking Coral Coast or relish in world-class windsurfing in the bite-sized paradise of Nananu-I-Ra.
With a range of exciting property options, from secluded beach-front villas to golf course-fronted mansions, Fiji really does offer the ultimate in luxury living.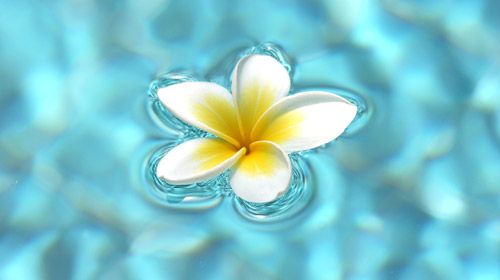 Shaped over 35 centuries, Fiji's pre-colonial history is an interesting blend of influences from Polynesia, Melanesia and Micronesia.
Dutch explorer, Abel Tasman visited Fiji in 1643 while looking for the Great Southern Continent (later to be named Australia). Europeans settled on the Fijian islands permanently from the mid-19th century including those who were beachcombers, missionaries, whalers and those engaged with the sandalwood trade.
After being ruled by the Commonwealth for almost a century, the British granted Fiji independence in 1970.
Lifestyle
Surrounded by sapphire seas and alabaster sand, the islands of Fiji offer the perfect tropical escape and an unsurpassed luxury lifestyle.
Immerse yourself in Fijian culture by visiting a local village and sampling the country's many culinary delicacies including the freshest tropical fruit and dishes cooked in a lovo or pit oven.
Dive, swim, snorkel, sail or cruise – the islands of Fiji are surrounded by some of world's most picturesque azure seas which are perfect for enjoying a range of water activities.
Discover Colo-i-Suva Forest Park, a lush rainforest oasis teeming with melodic birdlife and tropical flora, just outside of the nation's capital, Suva.
Soak up the sun on white sand beneath swaying coconut palms on the Mamanucas – a group of 20 or so islands which truly are the sparkling jewels in Fiji's crown.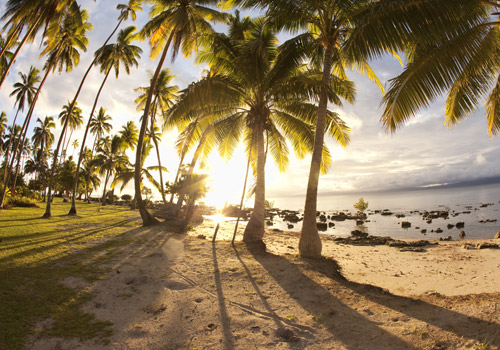 ---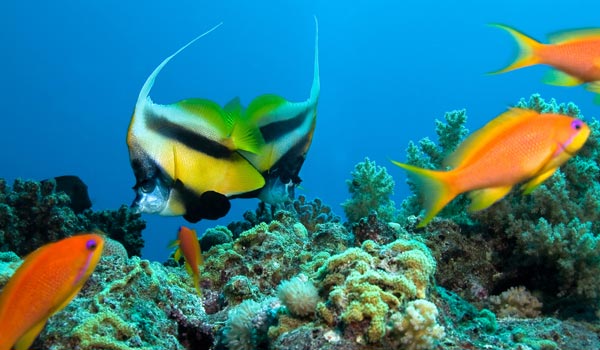 Diving
Crystal-clear, warm water and a multitude of rainbow-coloured fish ensures that diving in Fiji is a world-class experience.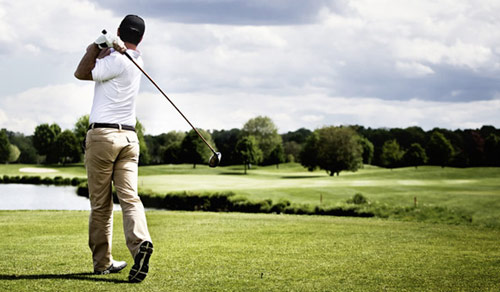 Golf
Fiji offers a range of quality courses and facilities, suiting everyone from beginners to championship players. With over a dozen idyllic courses spread across several of its pristine islands, Fiji is a true golfing heaven.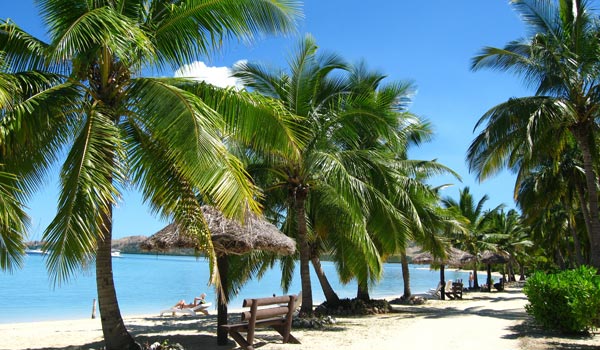 Sailing
Explore untouched stretches of white sand, swim in azure seas and lagoons, and visit a local village to experience a taste of Fijian life. Fiji offers some of the most luxurious and unforgettable sailing experience in the world.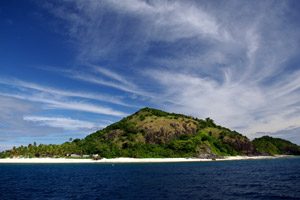 Did you know?
Fiji consists of over 320 islands, many of which are not inhabited.
87% of the population lives on the two biggest islands Viti Levu and Vanua Levu.
Although Fiji is made up of both native Fijians and Indians, it is an English speaking nation. The people of Fiji do however speak their own dialects but all staff at resorts, restaurants and shops are English speaking.
There is both an English and native version of the Fijian national anthem.
---
Currency
Fijian dollar ($FJD)
Time Zone
UTC/GMT +12 hours
Language
English, Fijian & Hindi
Climate
The climate in Fiji is tropical marine and warm most of the year round with minimal extremes.
The warm season is from November to April and the cooler season lasts from May to October.
Temperature in the cool season still averages 22°C.