From its glaciers and ice-capped mountains to its majestic secluded lakes and forests, Canada's natural beauty is an alluring vista on a grand scale.
Together with an unsurpassed lifestyle, often awarded as the best in the world, it is no surprise that so many aspire to visit or reside in the world's second biggest country.
For the adventurous, there's nothing better than looking up from world-renowned Whistler Village to the majestic ski slopes looking forward to a day of powdery action, or the thrill of rafting down the rapids of Kicking Horse River, surrounded by chilly waters and majestic pines.
Vancouver in British Columbia offers city-circled beaches and fittingly, a warmer climate. Seaside promenades during the day and an energetic restaurant and nightlife scene at night, gives a rich and healthy experience to residents and tourists alike.
When it comes to opportunities for intimacy with nature, there's none better than Canada. Four out of five Canadians live within 30 minutes of the 16,800 km Trans Canada Trail, a network of 400 trails and its 73% finished.
The goal is to complete the 23,000 km coast-to-coast route by 2017, Canada's 150th anniversary.
Whether you're a thrill seeker, a wildlife enthusiast or an urbanite looking for the latest cultural experience, Canada has something for you.
region – Vancouver
A metropolitan city offering something different from most cities, Vancouver's city centre abounds with an affluent arts scene, diverse foods and sporting events.
The Downtown area includes the famous Stanley Park, encircled by a sea wall, and at 400 hectares, one of the largest urban parks in North America.
With mountains to the north and English Bay to the west and surrounded by temperate rain forests, Vancouver enjoys a warmer climate than most other Canadian cities, making outdoor recreational activities possible all year round, with the city-side beaches a favourite location.
Consistently ranked as one of the world's most liveable cities, Vancouver is a Canadian city on the move and in demand.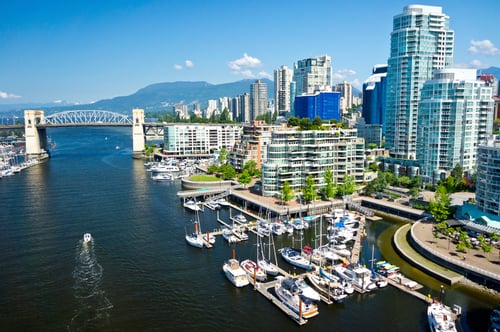 ---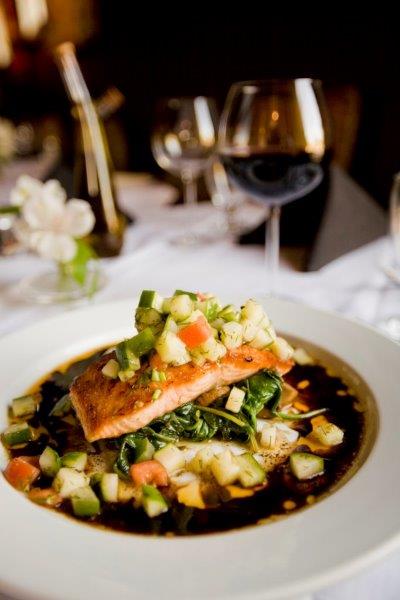 Food and Wine
Canada has produced wine for over 200 years, with southern British Columbia and Ontario the main areas of production. Ontario ice wine is made of grapes that have been left to freeze naturally on the vine. Ice wine is luscious, intensely flavoured wine, boasting rich aromas and flavours of ripe tropical fruits, ideal with dessert.
With influences from Canada's First Nations, English, Scottish and French roots, pinpointing a definitive Canadian cuisine is mission impossible.
Top contenders for being regarded as Canadian national food is poutine, a dish of French fries and cheese curds topped with light brown gravy, or butter tarts.
If you're looking for a traditional aboriginal cuisine of Canada, expect a mixture of wild game, foraged foods and farmed agricultural products, and possibly topped with maple syrup, of which, Canada is the world's largest producer.
---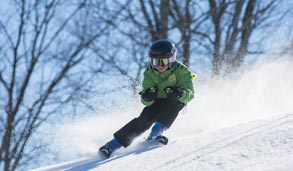 Snow Sports
Snowboarding and skiing is a part of the Canada lifestyle. With an abundance of snow, skiable slopes and impressive lift infrastructure and facilities, it is no wonder that visitors come from all corners of the world to visit such resorts as Whistler, Sun Peaks, Kicking Horse and Revelstroke.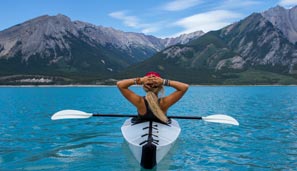 Kayaking
Canada boasts some of the world's most beautiful rivers and you can choose from a variety of canoeing destinations, camping on pristine river banks, or lodging in a cabin. Challenging and tranquil – you'll experience it all kayaking in Canada.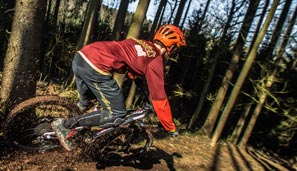 Mountain Biking
Though there are many great mountain biking destinations in Canada, Whistler is considered the best. With world-class downhill mountain parks, it is also renowned for the single-track trails, such as one known as Comfortably Numb, in the surrounding areas.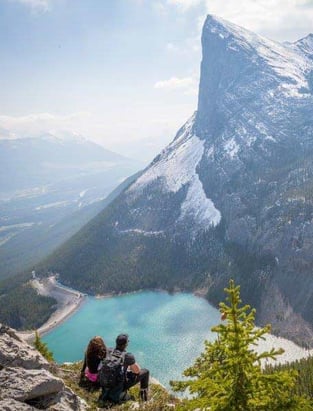 Did you know?
Canada spans 9,984,670 sq km, and has six time zones.
The Canadian motto,

A Mari Usque ad Mare

, means "From sea to sea."

Toronto's Rogers Centre, formerly known as the SkyDome, is home to the largest Sony big screen in the world, measuring 10 m x 33.6 m.

Canada is home to the longest street in the world. Yonge Street in Ontario starts at Lake Ontario, and runs north through Ontario to the Minnesota border, a distance of almost 2000 km.
A bear cub named Winnipeg was exported from Canada to the London Zoo in 1915. A little boy named Christopher Robin Milne loved to visit Winnipeg, or Winnie for short. His love for the bear cub inspired the stories written by his father, A.A. Milne, about Winnie-the-Pooh.
---
Currency
Canadian dollar (CAD)
Time Zone
Pacific Time Zone – UTC-08:00
Mountain Time Zone – UTC-7:00
Central Time Zone – UTC-6:00
Eastern Time Zone – UTC-05:00
Atlantic Time Zone – UTC-04:00
Newfoundland Time Zone – UTC-03:30
Language
English and French
Climate
Canada is often associated with snow and cold weather. In reality however, Canada's climate is as diverse as its landscape.
Canadians generally enjoy four very distinct seasons; summer temperatures can reach 35°C and higher, winter can reach lows of -25°C, while more moderate temperatures are experienced in spring and fall.