Philosopher Friedrich Nietzsche said, "In every real man a child is hidden that wants to play."
Our inner child forever steers toward playfulness, recalling the simple pleasures of youth: the giggles and the good times, the full-on fun and endless enjoyment.
From deep within stems the desire to create imaginative living environments for children, especially in luxury homes where there is scope to totally indulge the young and young at heart.
This selection of top children-focused features transforms elements once the domain of community playgrounds, fairy tales and daydreams into architectural hallmarks of luxury family living.
Indoor slide – a slippery dip of fun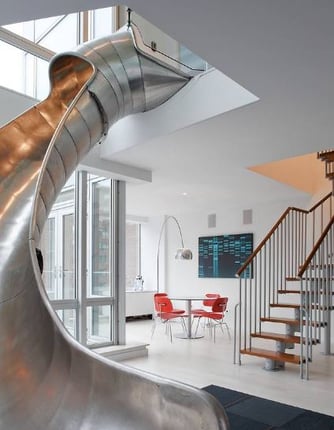 Futuristic forms and high impact design make indoor slides architectural works of art.
Inspired by great playgrounds of the world and a variety of design aesthetics, the humble slide brings both form and function to luxury interiors.
Modular polished concrete, mirror-finished metals and kaleidoscope plastic fantastic – there's a slide to match every décor.
A colonial style mansion in Indiana US boasts a smooth mahogany slide snaking from floor to floor alongside its counterpart spiral staircase.
In London, a multi-million dollar property shortlisted for House of the Year 2015 features a wooden slide gently sloping from ground floor to expansive basement play area.
In some lavish homes, a slide lurks beneath a trapdoor and winds through inside walls into a secret room. In others, the chute loops from inside to out and back again, or ends with a splash in an indoor pool.
Chutes come in all shapes: straight, wavy, spiral, parallel, corkscrew, tunnel and more. Whatever its form, an indoor slide unfolds extreme family fun, statement- making style and an ultra-memorable entrance to a room.
Image: www.wsj.com
Trendy tree house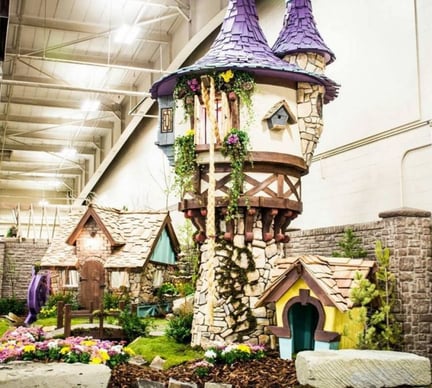 What child hasn't dreamt of having a tree house – a personal haven for secret club meetings or quiet moments far from the prying eyes of parents? From elaborate multi-storey constructions to whimsical, rustic contours, the tree house is finding fresh expression as a feature in luxury homes around the globe.
Indoors or out, a tree house's attraction transcends gender and generations. According to UK bespoke tree house designers and builders Blue Forest, latest tree house trends include copper roofs, dragon scales, secret tunnels and Narnia wardrobes that bring a sense of adventure and let imagination fly.
A popular design incorporates a de-barked tree into a building's interior scheme to act as a support column for a magical tree house.
Sophisticated creations promise escape with woodland pathways, rope bridge jungles, ladders and decked walkways.
Deluxe tree houses tower over bedrooms and playrooms, slung at mezzanine height. Others inhabit formal gardens, nestled in the branches of living trees, offering retreat, fresh air and bird's eye views.
A Massachusets US grandfather built his lucky grandchildren a 750 m2 three-floor tree house around four maple trees. It includes balconies, guestrooms, mudroom, a ventilation system and a bay window.
Today's deluxe tree house has evolved far beyond quaint into the realm of classy and drop-dead desirable.
Image: www.metro.co.uk
A full-featured playroom
An entire room devoted to play? Why not? Luxury home owners are dedicating mega-metres of floorspace to custom-designed playrooms where children can run wild twenty-four hours a day, seven days a week, no matter what the weather.
Invariably decked out in vibrant hues, indoor playrooms often reflect the child's personality in design themes: pirate, woodland, fairy or prehistoric. Be inspired by favourite Disney movies, books, TV shows and computer games.
Features are designed around creative and imaginative play: wet zones for art, craft and science experiments, junior gym equipment for fitness and fun, plus oodles of wall storage laden with toys and books.
Some palatial playrooms even integrate mini media rooms and video consoles for gaming, movies, entertaining and taking play dates to a whole new level.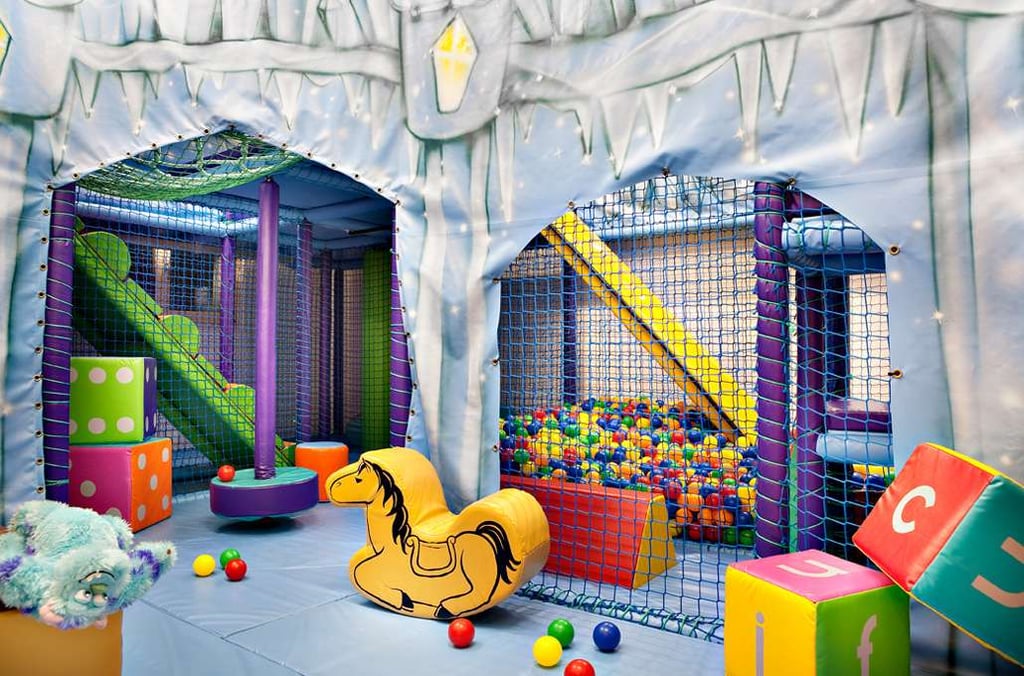 Image www.kingsavenue.com
Fireman's pole – the red hot luxury home accessory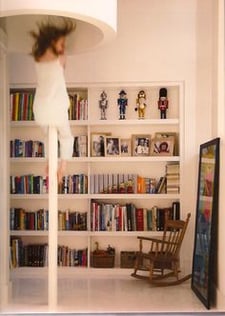 Utilitarian? No way. A fireman's pole can be as stylish as you like – sleek polished copper, satin-finished stainless steel or classic fire station red for a pop of colour in an ultra-modern setting.
Back in 1878, Chicago fire captain David Kenyon stumbled on the idea of pole-sliding two storeys down to the ground floor, beating out dozens of firemen scrambling down a nearby spiral staircase. By 1880 brass poles were standard for fire stations across the United States and soon became a symbol of the profession. Young would-be firemen (and women) dreamt of pulling on big black boots and shimmying down a pole to board a fire engine and head out into the night to save the town. For school children on fire station field trips, the brass pole is the headline attraction.
If David Kenyon could peer forward several generations, he'd smile to find his invention gracing the high-end residences of family homes. Modern-day littlies love the thrill of flying fireman-like from their bedrooms down into the living area. The daily dash for breakfast takes on a whole new meaning.
Image www.pinterest.com
Arcade room – all the bells and whistle
It's Las Vegas for the littlies. When they outgrow their junior playroom, tweens are stepping up to the pizazz of a deluxe arcade room nestled within the safety and convenience of the luxury family home.
If you're thinking the arcade room sounds more like a man cave, think again. These versions are emphatically kids' zones, teeming with youthful cues to excite tweens and teens.
By definition, arcade rooms are all about amusement – stacked wall-to-wall with pinball machines, flickering arcade game consoles, mood-making lava lamps, foosball tables, shoot'em-up games and pool tables. Add booths, a line-up of vending machines, a soda bar and a snazzy lighting system.
Modern-day arcade rooms redefine the nostalgic down-the-alley amusement parlours of the eighties. Tricked up with simulation machines and virtual reality equipment, they're high-tech, interactive and totally addictive.
The razzle dazzle of pinging bells and flashing lights might be digitally enhanced, but the arcade room's full-on fun at home is as authentic as ever.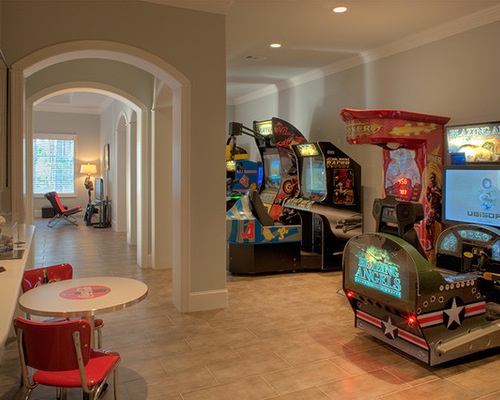 Image: www.houzz.com
Luxury playhouse – your place or theirs?
Wander into the garden space of a luxury home anywhere in the world and you might find a mini-me mansion that elevates the notion of cubby house to opulent living.
A luxury playhouse offers the ultimate setting for creative role play, under a separate roof. Where better to "play house" than in an architecturally styled, scaled-down version of the family home?
Elaborate and true-to-form, a playhouse can be any style: Tudor, Mediterranean, Gothic Revival, Colonial, Georgian or modern. Floorplans mirror full-sized homes and budgets run into many tens of thousands. Extras might include landscaping, lofts, tiled roofs, awnings and even garaging.
Celebrity parents Kim Kardashian and Kanye West are reportedly building a US$146,000 playhouse for toddler daughter North. Plans include a reading nook, living room, fireplace, marble-top kitchen and movie room.
Playhouse style doesn't always replicate the family home. Private commissions make almost anything possible. One UK creator of bespoke mini-mansions offers an eclectic range of possibilities appealing to the wild imaginations of little princesses, natural adventurers, aviators and aspiring racing car drivers. Investment ranges from £25,000 to more than £50,000 with inclusions as wish-worthy as working car washes and sweet shops.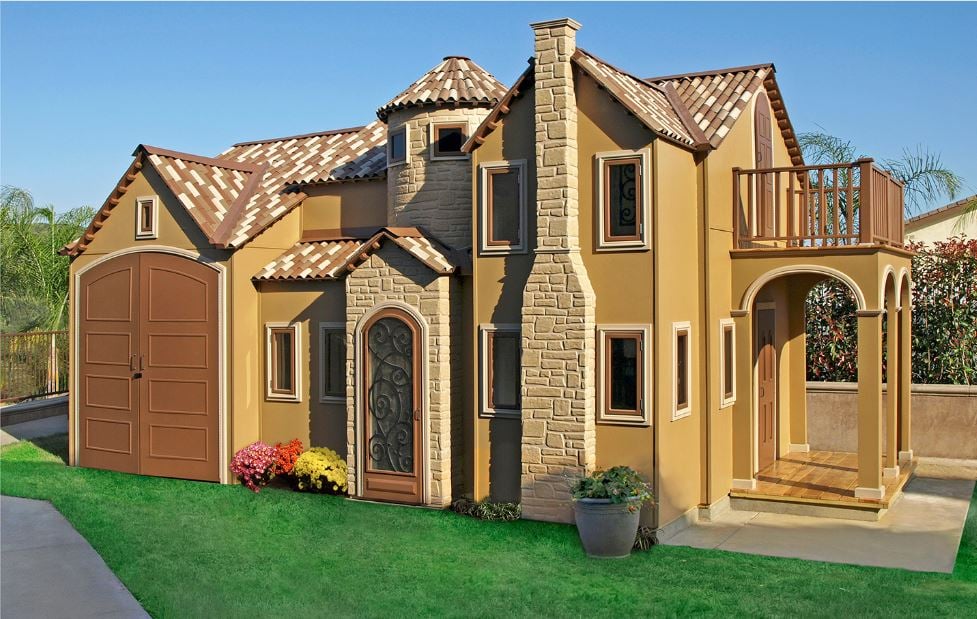 Image www.dujour.com
Creating a true luxury lifestyle means indulging the wish list of everyone in the family, whatever their age. These child-centric features not only share the love and the lavish lifestyle, they also challenge children physically and imaginatively. Broadening experiences. Building resilience. Shaping joyous childhood memories.