No luxury lifestyle seems complete without a media room showcasing the very latest technologies in digital screening and sound broadcasting. But why limit the functionality and amenity of high-end technologies to the media room?
The new frontier of luxury home technology is deconstructing the elements of the classic media room and decentralising them across the living environment. Spreading the extravagance of high-end media connections into bathrooms, bedrooms, retreat spaces, offices and beyond.
These new media technologies and products are less about being big and bold. They're more about being bespoke and incredibly well-designed.
Understatedly elegant, creative and distinctive – these are the new hallmarks for luxury media technologies.
Feniks Essence Speakers
If you regard computer speakers as a utilitarian item, think again. Fenix Essence speakers elevate your computer experience to a whole new level – sonic perfectionism. Feniks describes them as the Swiss watch of loudspeakers and the world's most compact sound system. With a price tag topping more than US$1200, a set of Feniks Essence speakers is not for everyone. That's exactly what makes them so desirable.
These are a niche, high-end product crafted only to pump sound out of your computer. And to look amazing sitting on your desk. At 19.5cm (7.7 inches) high, they pack a huge sonic punch for their size.
Almost a decade of development has gone into the engineering. Feniks speakers are exquisitely designed and beautifully assembled by hand in Switzerland (of course). The die-cast aluminium cabinet houses industry-first innovations that produce uncompromising performance.
While nothing can match the super surround sound of your media room, these speakers seriously up the ante of your computer experience and exemplify what luxury tech is all about.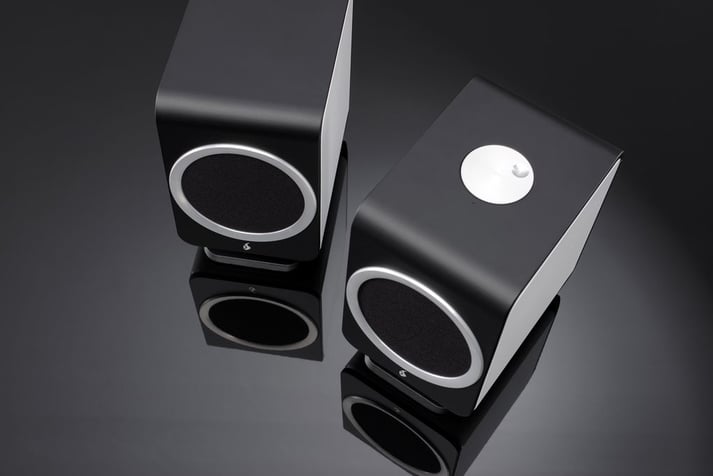 Transparent TVs
At the 2016 Consumer Electronics Show in Las Vegas Nevada, Panasonic unveiled its transparent television.
In transparent mode, the TV set is completely invisible. You can see right through to the wall or whatever lies behind. It's the ultimate way to integrate TV media into your luxury living zones. No matter what your décor, the TV won't detract, or even be visible, when not in use. Luxury homeowners can look to retain the integrity of highly designed interiors, without clogging style with media devices and screens.
It's a far sleeker option than screens that retract into ceiling spaces. And the functionality is mind-boggling – invisible one moment, screening the next.
The latest prototype uses an embedded OLED screen in the glass sliding doors of an entertainment centre. Units can also be wall-hung where they seem to completely disappear into the background. Transparent TV technology is so new, it could be a year or two away from hitting the market.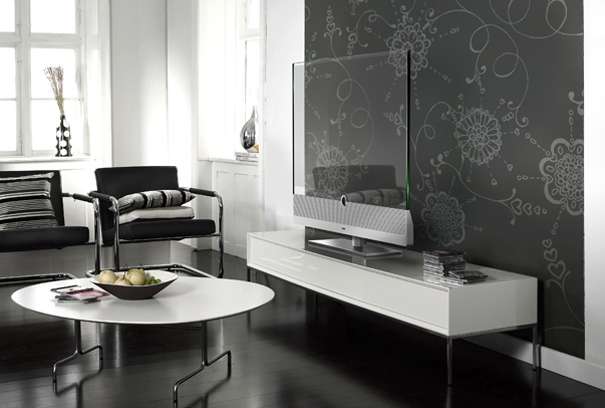 Source: www.dornob.com
YAR Sound System
Billed as the ultimate bespoke sound system, YAR may well be your hi-fi nirvana.
For just under US$400,000 you get an integrated amplifier, two loudspeakers and a stand. And just so you know it's yours, YAR will engrave your signature onto it.
Don't head online to pick one up. You need to be in the know to acquire a YAR sound system. They're only available at private events and through word of mouth.
When you do connect and make your order, YAR will take around three months to build your unit, and not before asking for images of the room where you plan to position it so a unique personalised finish can be created.
YAR claims to use the best components, materials and most discerning of certified suppliers from the high-end car, aeronautics and space technologies industries.
Once built, your unit will be delivered and installed by a YAR sound specialist who will fly to your home from Italy to set it up. Not just screw it together with an Allen key. Your sound technician will "balance the rapport between direct sound and reflected sound, sound focalisation, and the impact of stationary waves."
What does a high-end YAR sound system bring to a living room, great room or even bedroom suite? Apart from elegant style, expect a truly immersive sound experience rivalling that of a symphony hall.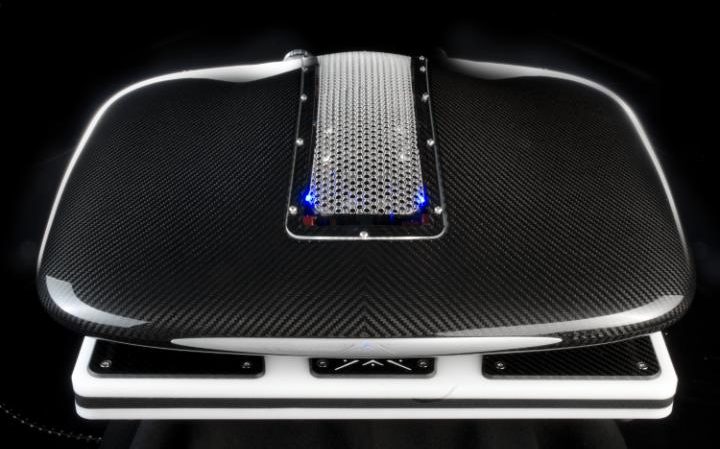 Source: www.yaraudio.com
Strut LaunchPort iPad Charger
Hands-down, the most stylish way to charge your iPad. The LaunchPort system turns your iPad into a beautiful, easy-on-the-eye statement of luxury that you'll be proud to display in any room of your home
Replace charger cords, connectors and clunky systems with a sleek, fully customised unit that's visually appealing when charging and in-between. The system combines the latest inductive charging technology with luxurious finishes. Simply place your iPad case on the pedestal and let the charging process begin.
Each pedestal is carefully crafted from hand-welded, hand-polished, high-grade stainless steel. The sphere and base are chromed and hand-buffed to a glistening lustre, or powder-coated in matt black or gloss white.
There are five case options including materials like carbon fibre, leopard print and burled walnut plus a range of special order finishes.
Prices start at US$1250 for a complete system including a pedestal, case and accessories.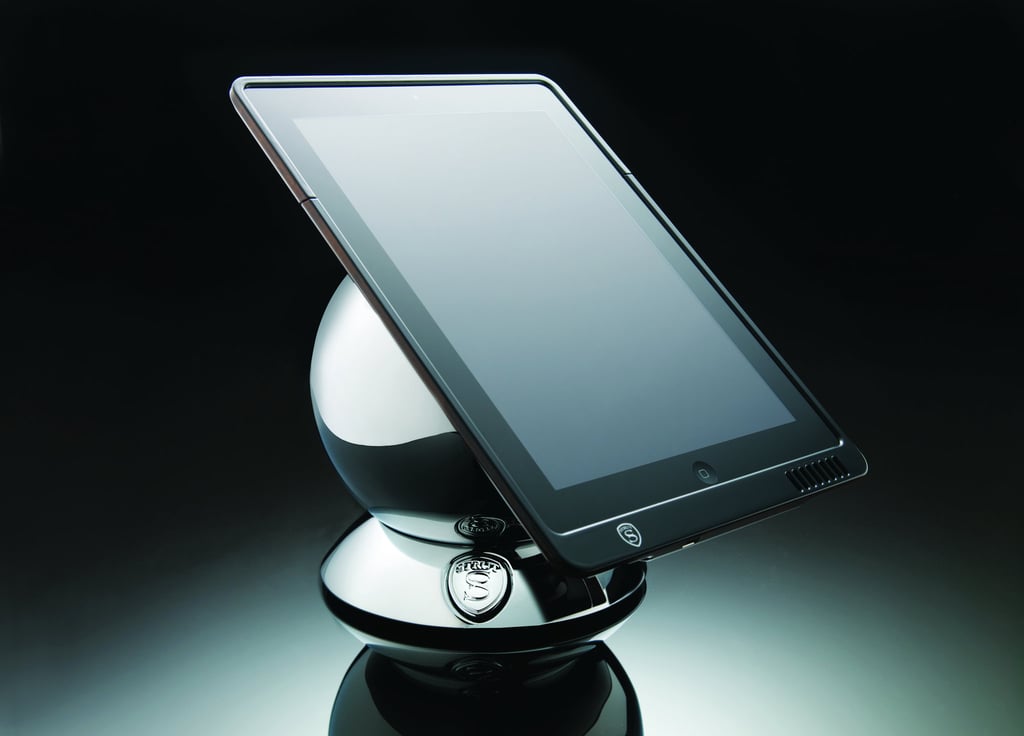 Source: www.gadgetwise.blogs.nytimes.com
Waterproof TVs
Waterproof TV technology brings integrated entertainment out from the media room and into luxury bathrooms, kitchens, jacuzzi rooms and swimming pool areas.
It's pure luxury and opulence – a TV built into a kitchen splashback or a bathroom mirror. A giant screen wall-mounted at the end of the indoor lap pool. Pounce on the day's headlines during your morning shave or catch the end of that movie while you make yourself a late night hot chocolate.
Features include ultra-thin profile, anti-fog display, ceiling mounted speakers, waterproof remote control and a range of available finishes and styles. Units can be disguised as an architectural element, wall-mounted or built-in.
Some luxury home owners even have small waterproof TV screens integrated into shower areas with a larger mirror TV screen nearby to provide absolute continuity of viewing.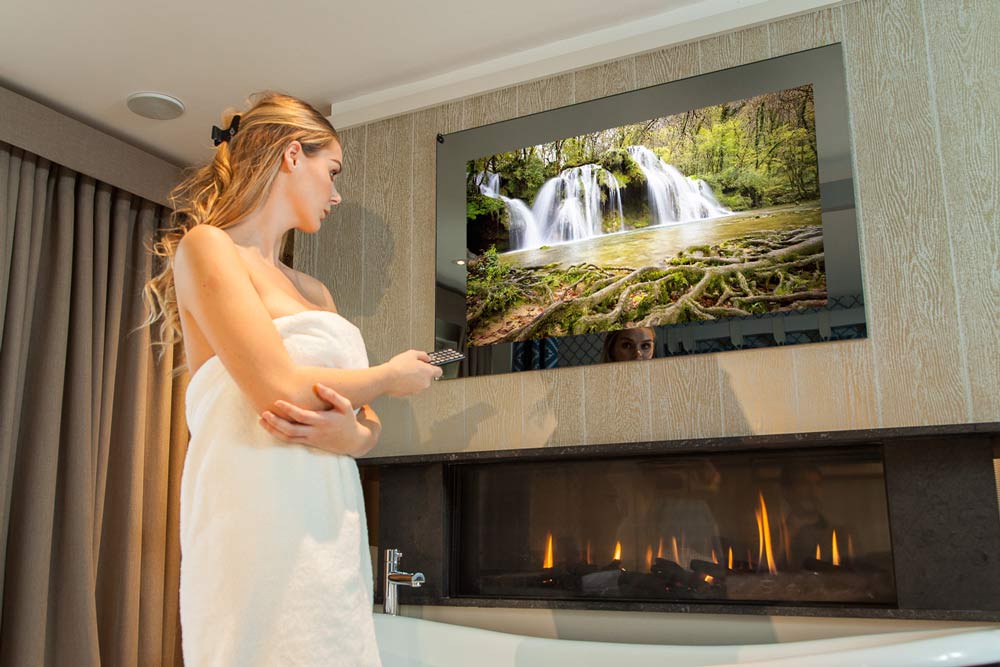 Source: www.tech2o.tv
IMAX Private Theatre
And finally, one technology that totally deserves to have a dedicated room – IMAX Private Theatre. This turn-key home entertainment system offers the immersive IMAX experience in the comfort and privacy of your own home – high-definition, floor-to-ceiling and officially calibrated IMAX theatre systems.
Truly the gold standard movie experience, IMAX offers high-resolution images, incredible brightness, super sound and a curved screen to immerse viewers in the action. IMAX Private Theatre systems start at around US$400,000. A Platinum system seats around 40 guests and cost about US$1 million. The optional, but almost mandatory, accessory is a secure set-top box that allows you to download and play new IMAX releases – and costs another US$10,000, plus per-movie rental fees.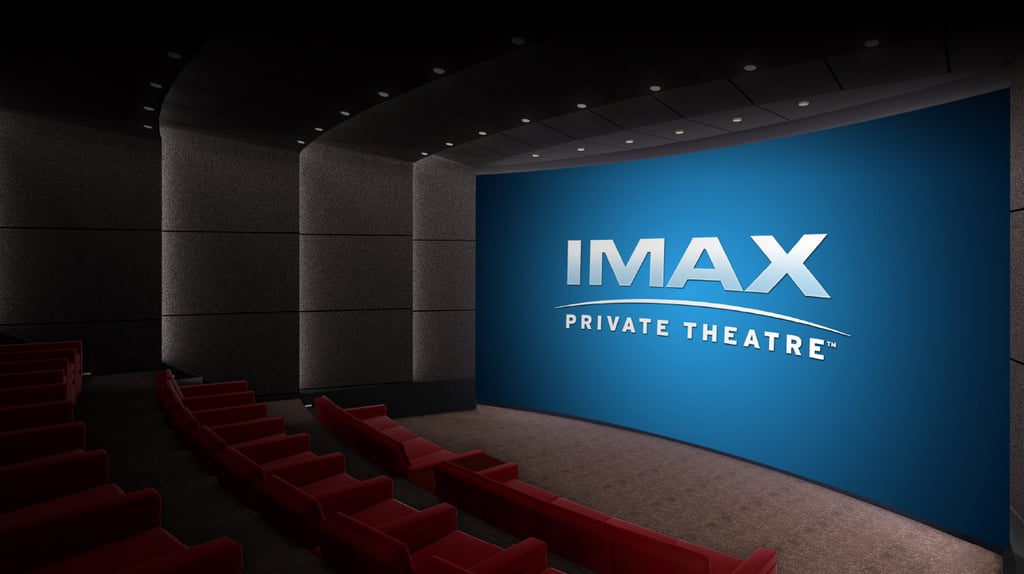 Source: www.imaxprivatetheatre.com
In a world where "on demand" is the catchphrase of entertainment, it's only logical that luxury lifestyles are now demanding media functionality that translates beyond the media room. It's a mark of refined living to have your entertainment on demand, when and where you want it, on your terms. If your terms are high quality engineering, design and craftsmanship, these technologies answer your call.